First, on behalf of everyone at tapQA, we wish you, your loved ones, and your colleagues good health and safety through these unprecedented events.  COVID-19 has impacted so many walks of life and businesses – we see the effects every day with our consultants and clients, many of whom are experiencing extended remote QA work for the first time.  We are all navigating these uncertain times together.
As many QA organizations have been forced into new routines and processes brought about by remote QA work, we'd like to share our Top 10 that have really helped in the weeks and months since the beginning of the pandemic. I recently helped lead a Webinar around the topic of maintaining productivity in a remote QA environment – we discuss many of these tips there.  But we've also added several more these past few weeks. As one of the country's top QA consulting firms, we've been able to successfully apply these with our own consultants and client teams.

1) Today's "New Abnormal" is a completely different paradigm than a traditional remote QA environment
There are a lot of best practices to learn from those who have been successful with leading remote QA teams – our own Josh Brenneman wrote a blog with tips to help remote Agile teams succeed in a "more normal" time. However, our current climate is very different – there are many more responsibilities and distractions, even for those who are very experienced and comfortable working from home. It's important to embrace that what has worked well in the past may not work well today – and that's OK.

2) There's no such thing as "OVERcommunication"
As a leader, being even more transparent and communicating with your team members even more than normal is a great way to alleviate confusion and stress for the members of your team.  It also helps ensure there's no misunderstanding of their day-to-day and week-to-week tasks.  Make sure members of your team know when you are available.
Whenever possible, use the phone, or even better, use a videoconferencing tool to speak with individuals on your team.  This form of 1:1 interaction, in a time when in-person communication can't happen, has never been more welcome.  And be sure to encourage your team members are overcommunicating as well, as far as their availability, all status reports, etc.

3) Practice "Core Chunks", not "Core Hours"
Your team members today have been thrust into many new roles.  They are now homeschool teachers, caretakers, dance instructors, couriers, dog walkers and housekeepers, among other roles.  They will be facing distractions and responsibilities that, occasionally, simply must take priority over work.  They will have a harder time making traditional "core hours" work with these other responsibilities.
Instead of large blocks of time for core hours, try and settle on 2-3 chunks of time that all team members can commit to, and focus all of your meetings and collaborative activities into these "Core Chunks."  Make sure your team members keep an updated calendar so that others know when they are available outside of those "Core Chunks" – and when they aren't.

4) Establish consistent rules for virtual team meetings
Since team meetings are limited to the "Core Chunks" discussed above, time is at a premium.  Meetings, like daily stand-ups, need a consistent set of rules to run efficiently. Some best practices we've established are to have everyone turn their video on (so everyone is accountable and can remain focused), having everyone go on Mute once the meeting starts, and making a motion (like raising a hand) when they would like to speak.  While some of these sound rigid, they're actually easy to implement and help meetings run much more smoothly.

5) Focus on results, not schedules
With all of the non-work-related responsibilities your team members are facing, they may be forced to finishing their tasks in odd hours.  Others may end up finishing these tasks in a shorter period of time during the day.  Many organizations have practiced the Results-Oriented Workplace Environment (ROWE) for years – getting away from the traditional "butt-in-seat from 8-to-5" model.
In today's remote QA environment, the ROWE model works really well.  As long as the results are completed, the timeframes in which they are completed aren't as important.  One best practice is to establish at least one check-in close to the end of the work day, but not have the official "end-of-day" update until before the workday starts the next morning (e.g. have a deadline of "6 AM"), in case someone needs to work particularly late at night to finish their daily tasks.

6) Decide on a standardized set of tools to use
With the wealth of collaboration and productivity tools and technologies available, your team members may vary on which ones they prefer to use.  It's important to have a consistent set of tools to use across the team so communication channels and daily meetings are consistent for everyone. Most tools these days are intuitive, and your team members are smart – they'll pick things up quickly.
Many free tools provide enough functionality for your teams, and won't impact your budget – so start with those.  Of course, be aware of any security issues these tools may create.  If there's disagreement over which tool to use for a particular function, put it up to a team vote first, then make an executive decision if you have to.
For the record, our favorite tools lately at tapQA are Trello (for Kanban boards for Agile teams), Slack (for whole-team messaging), Google Docs and Microsoft OneDrive (for collaboration on documents), and Zoom or Skype for videoconferencing (Zoom remains a favorite, but with the recent security concerns we understand why some organizations won't use it).

7) Say "Thank You" and recognize accomplishments now more than ever
As we said above, there's no such thing as OVERcommunication today.  There's also no such thing as "saying thank you too much" or over-recognizing accomplishments.  Technology professionals who are accustomed to in-person feedback during the course of a regular day in the office may be feeling particularly down about not getting that recognition.  The more you can give them encouraging words for even the smallest of accomplishments, the more you can help them feel better about their work during these uncertain times.

8) Identify those who may really be struggling – and block off more time for them
Some professionals are handling the remote QA work environment much better than others.  There are those who are really struggling to adapt to "the new abnormal."  Be sure to spend the extra time necessary to help them during this phase.  Feel free to enlist the help of others who may be handling working-from-home particularly well.  One of our clients has created a "buddy system" to ensure team members are staying in close contact with one another – paying particularly close attention to those who may be struggling more than others.

9) Culture is more important than ever
As a leader, driving collaboration, communication, and social engagement in a virtual environment are some of the most important things you can do during this time.  Constantly remind your team members that some days will be tougher than others – and that's OK.  Continually promote the types of things that people love about working for your company, and try to emulate them in this remote environment.  Be sure to share every bit of positive news that happens at your company – during these uncertain times, even the smallest bit of good news will be welcome.
Another best practice we've seen from a client is to encourage your team members to reach out to co-workers across several teams, especially co-workers they may not often talk to, just to check in with them and see how they're doing.  The extra communication from a "friendly face" can really go a long ways.

10) As much as possible – HAVE FUN
Josh mentioned this one on his blog post as well, but it cannot be emphasized enough.  The past couple of months have been tough for just about everyone.  Keeping things light, upbeat and positive can be challenging some days, but the benefits are great. You break up the monotony of working remote, and help keep people communicating with one another.
At tapQA, we have a weekly trivia competition on Fridays that is attended by dozens of people.  Every day we have a question of the day, which is often humorous and always fun.  This week we'll have a cookie decorating contest, and just about every week, one of our teams will host a virtual happy hour. We've heard of many creative team-building activities from our clients as well – all of which are critically important to keep the spirit of your team members up and really give a boost to company culture during these uncertain times.
Kimberly is one of tapQA's Co-Founders, Owners, and Partners.  Kimberly has over 30 years' experience in IT, Quality Assurance and Consulting.  She has led many Fortune 500 organizations undergo organizational change and has served as a leader in QA for over three decades.  Kimberly has a wealth of success stories as a Quality Assurance leader, Project Manager, Principal Consultant and driver of Organizational Change.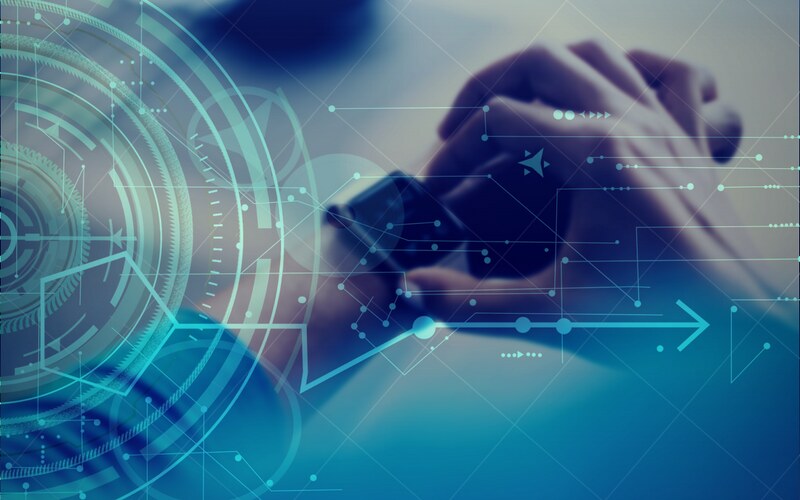 Today's rapidly changing business environments – driven by innovation, digitization, and sheer increases in processing power – are direct byproducts of the digital transformation of the late-20th century. Now, organizations…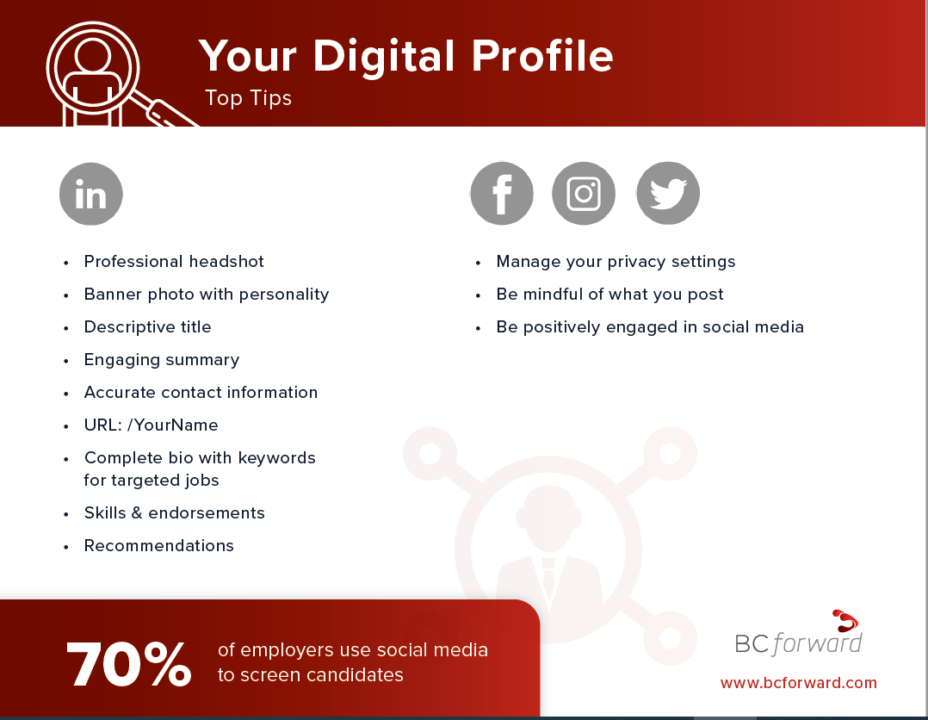 As we progress through almost an entire year of living in a pandemic the world around us has digitized almost, everything. But have you done this for yourself? In a…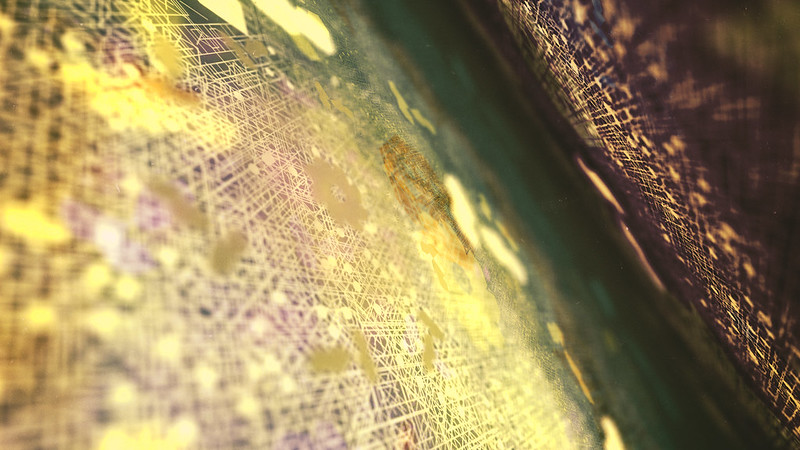 Every day we are faced with a multitude of decisions that are subconsciously being determined by data. Where is the cheapest place near me to buy gas? How busy is…