tapQA's Principal Consultants have many years of Quality Assurance experience in some of the country's largest and most complex IT Organizations. We have proven success in helping our clients understand how their business process integrate with their IT and QA processes, organization and structure.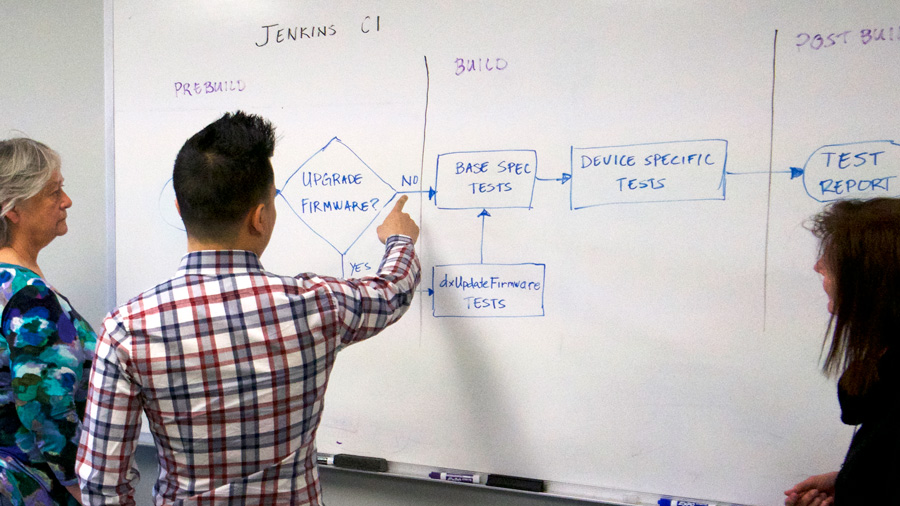 Whether you are an established QA organization looking to adopt more effective industry practices (particularly those that are considered cutting-edge) or a growing organization looking to build a QA practice for the first time, tapQA has the experience and leadership to drive these initiatives.

Our RBI (Roadmap / Build / Implement) Consulting Process allows us to ensure your QA organization is operating at maximum effectiveness.

We provide Principal Consultants to provide strategic direction in the following areas:
QA Organization Assessments

Creation of a Quality Roadmap

Test Process Definition

Test Automation Architecture

Test Automation Framework Development

Test Automation Process Strategy

Design Thinking Process Development and Training

Persona-Based / "Humanual" Testing and Training

Artificial Intelligence (AI) Testing Strategy

Test / Automation / AI Tool Selection
Please fill out the following form to set up a no-obligation initial consultation with tapQA's Principal Consulting team!