WEBINAR | The Importance of Data & Decision Making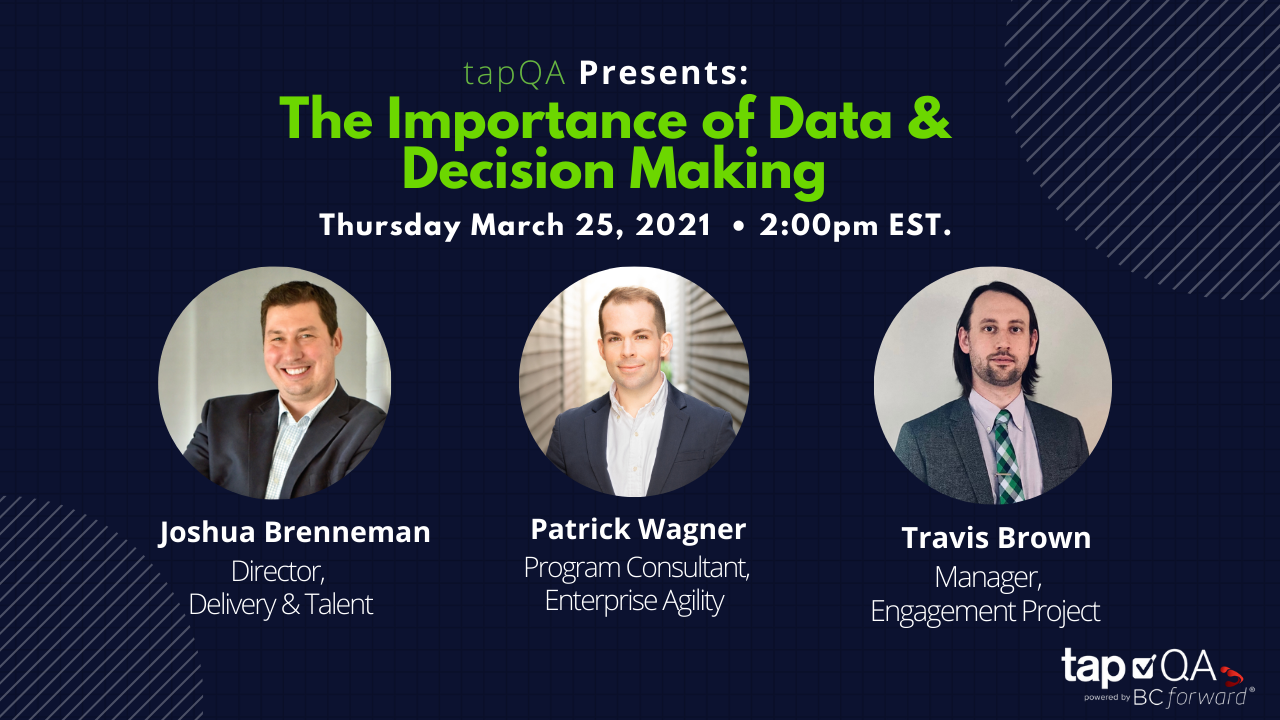 In today's world, we are overwhelmed with data, and the ability to consume it shapes our decision-making.
IT organizations have shifted to leaner products and Agile models allowing for both Business and IT to minimize the amount of data needed to move forward with features or new functionality.
That is the topic for our next webinar, The importance of Data in Decisions, that both Quality and Project Management need buy-in on the data they create. The PMO is built on cross-reporting several projects to assess the health of each scrum team. This heavily relies on accurate and precise data about each project. While QA and Dev teams rely on reports that are created from multi environments, multiple data sets.
Join BCforward's Patrick Wagner, Josh Brenneman, and Travis Brown to take a deeper dive into Best Practices around Data Management and Decision making in the Digitized era.
Click here to register: tapQA Presents: The Importance of Data & Decision Making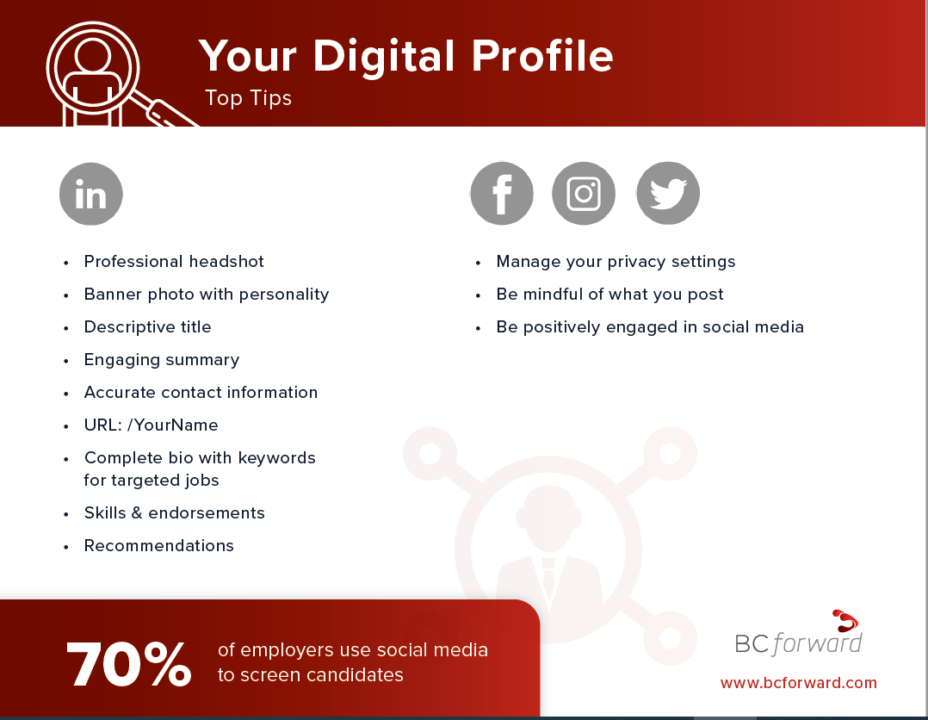 As we progress through almost an entire year of living in a pandemic the world around us has digitized almost, everything. But have you done this for yourself? In a…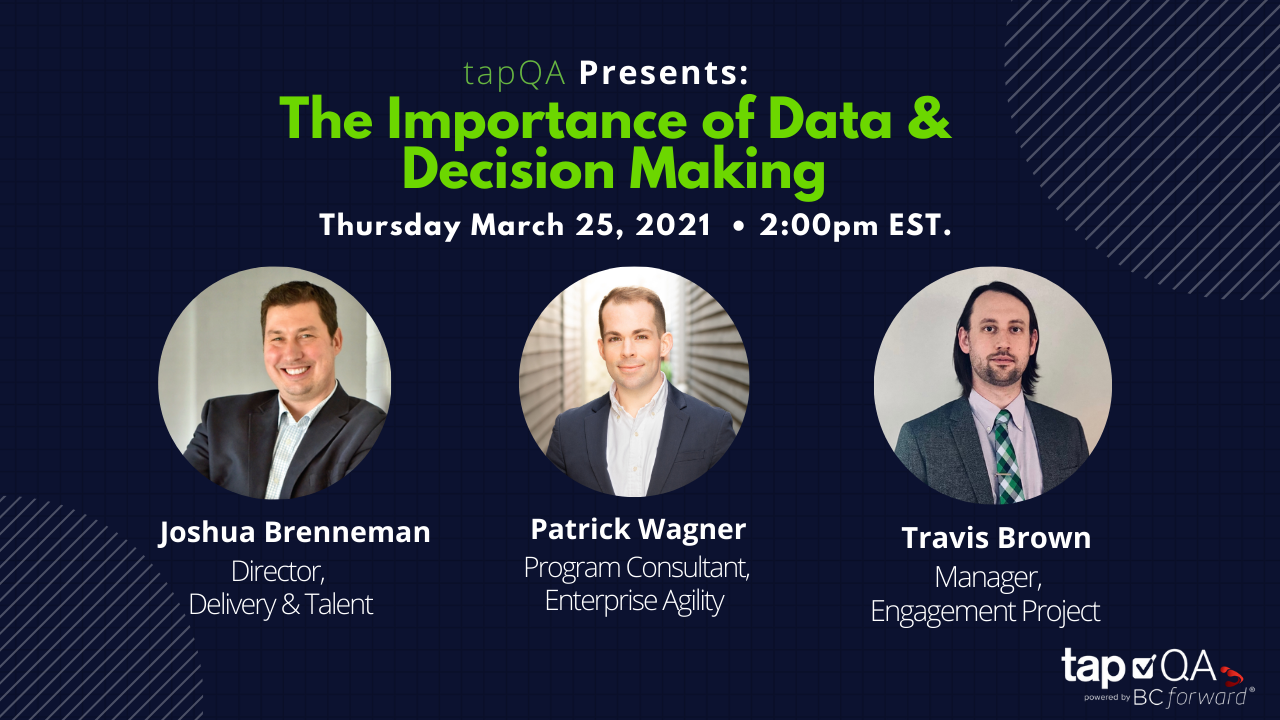 In today's world, we are overwhelmed with data, and the ability to consume it shapes our decision-making. IT organizations have shifted to leaner products and Agile models allowing for both…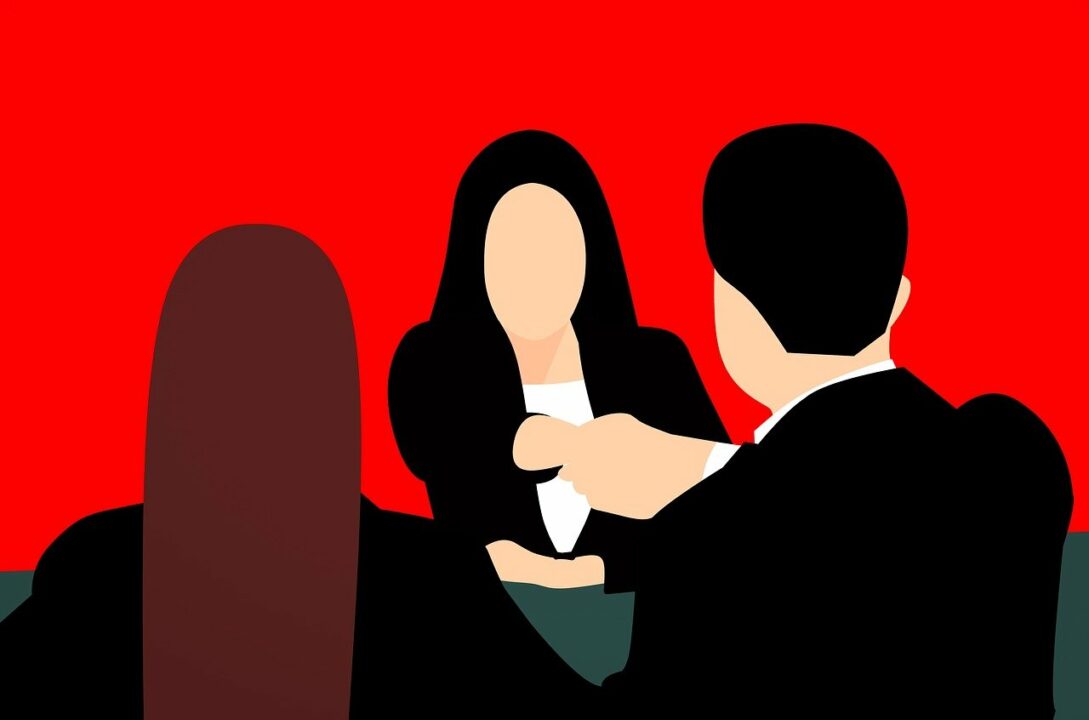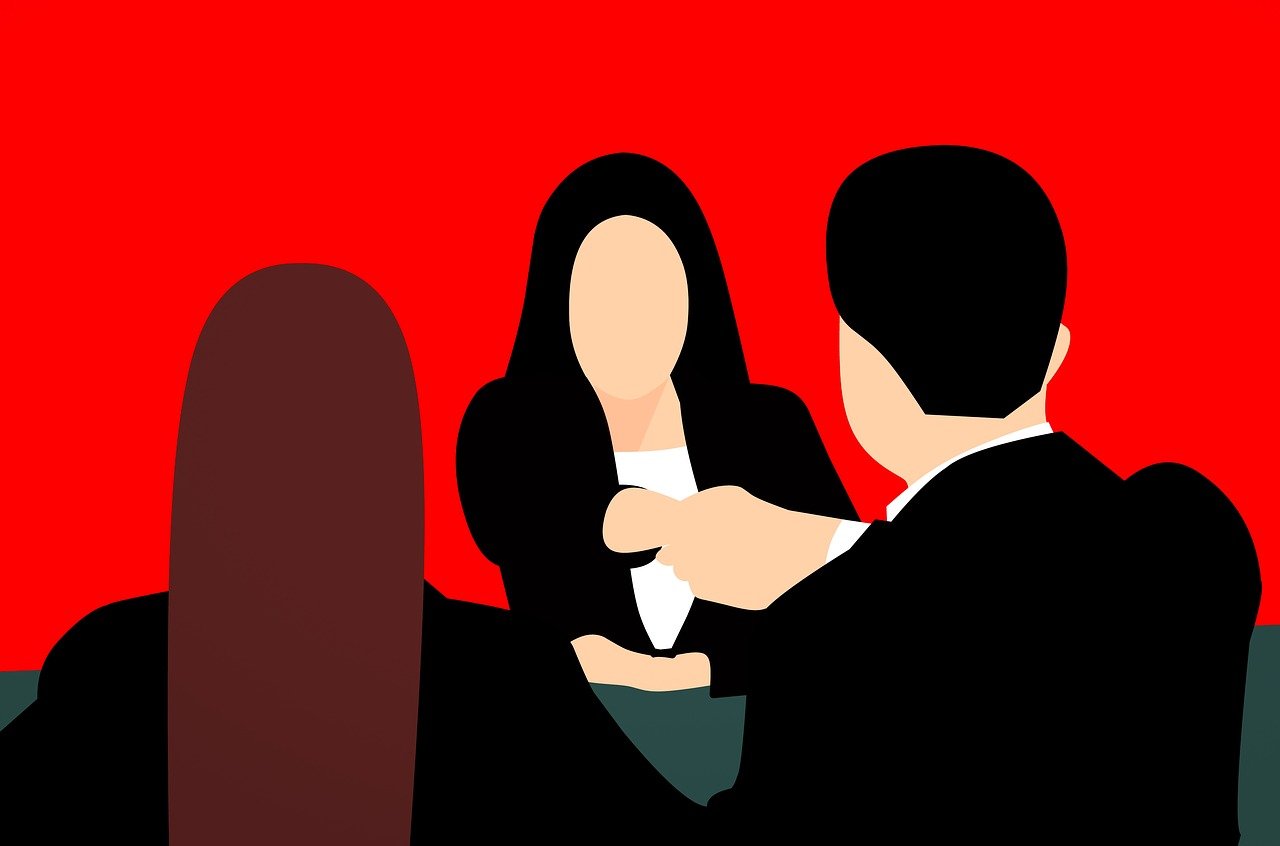 Interviewing has its complexities. People have written cover to cover novels on the Advanced Art of Interviewing, there are classes people spend money on to perfect their interviewing skills, and…