WEBINAR | tapQA Presents: Digital Profile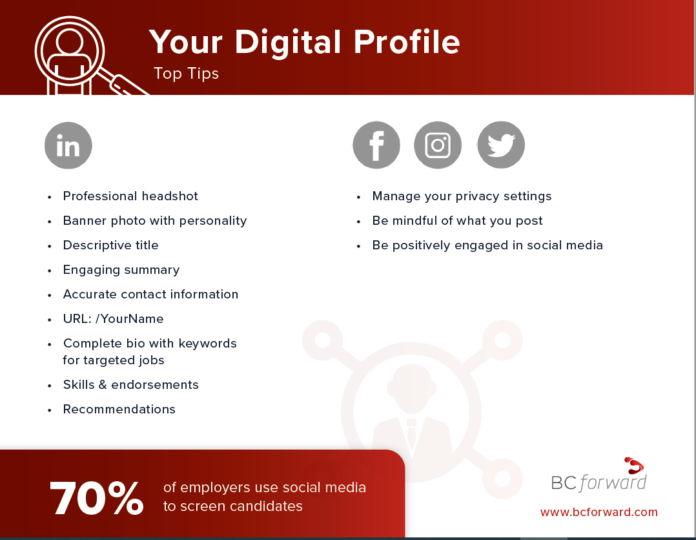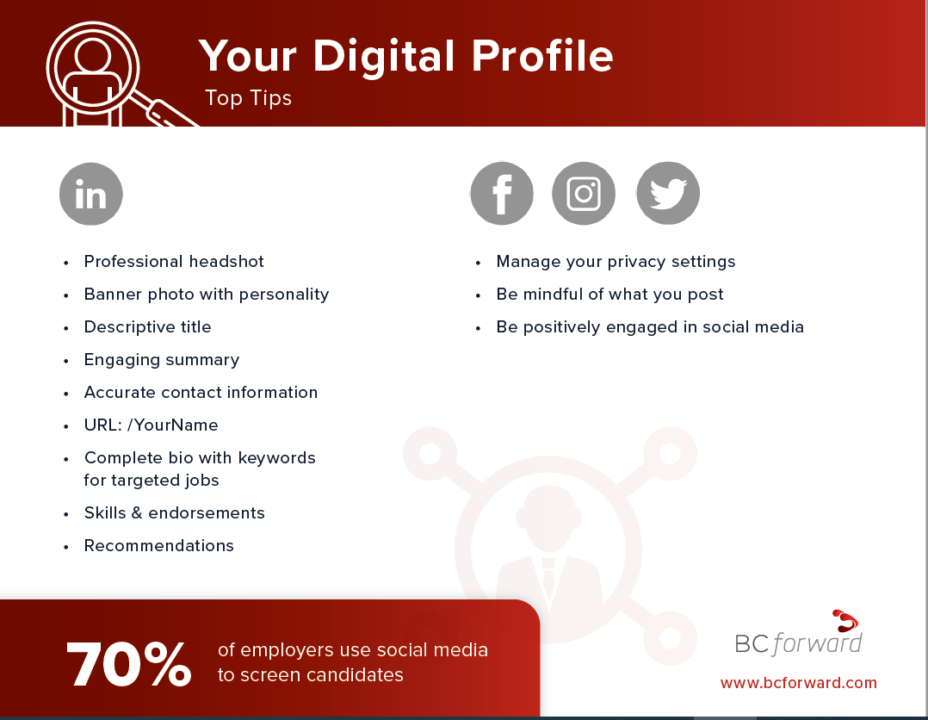 As we progress through almost an entire year of living in a pandemic the world around us has digitized almost, everything.
But have you done this for yourself?
In a digitized world what and how you portray yourself online creates an overall image.  Your resume is no longer the 1-stop-shop people will use to understand who you are and what skillsets you have.  While this can be fair and unfair all at once, this is where the power of creating your Digital Brand becomes essential with endless opportunity.
What's particularly exciting is that we all are in control of how our Digital Profiles look to the world.  This can be seen through social and business portals. These portals shine a light on what capabilities you can bring to future employers.
Along with Digital Profiles and branding, we must learn to connect with our future employers through online technologies. This can be quite difficult, but also gives us the chance to humanize ourselves in ways we could never do before.
Your 3-year-old interrupting or cat walking across that desk can show how human we are and a side of you that normally would not show during usual business hours.
Join BCforward's recruiters, Erin Johns, Dave DaPra, and Brittney Muzik to take a deeper dive into how we can improve Digital Profiles, Resumes, and Interviewing Best Practices in this new Digitized era.