tapQA Test Service Offerings
Web and Mobile Application Accessibility is a vital part of a company's digital strategy.  Not only is Accessibility a legal requirement to meet compliance guidelines, it allows organizations to ensure that all users, regardless of disabilities, will be able to use websites and applications. 

Companies with a strong focus on Accessibility not only benefit a large portion of our population, they can also benefit themselves by increasing their customer base.  There are a number of studies conducted the past several years that show a direct correlation between the accessibility of their technology and their financial bottom line.
tapQA has led Accessibility Testing efforts with numerous organizations, including one of the nation's most beloved Retail organizations, and as a Fortune 100 company, one of its largest.
tapQA's Accessibility Testing specialists work with your technology teams to make sure your dynamic content is complying with accessibility guidelines to cover the following disabilities:
Vision Disabilities

Hearing Disabilities

Cognitive Disabilities

Physical Disabilities

Neurological Disabilities

Literary Disabilities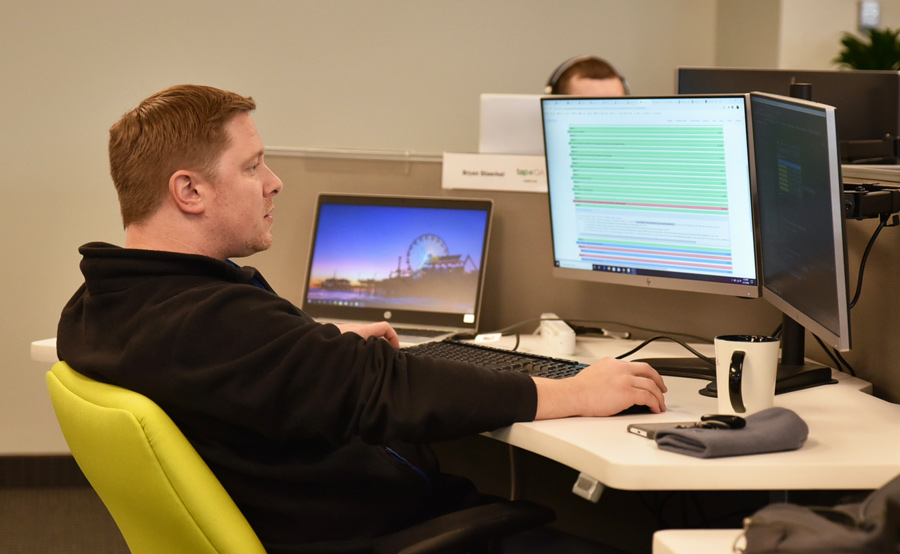 tapQA's Accessibility Testing specialists are well-experienced with Accessibility tools such as JAWS and other screen readers, speech recognition software, accessibility keyboards, screen magnification software and more.
tapQA will help your organization ensure your accessible websites and applications are functioning at the highest level possible while complying with ADA guidelines!