tapQA was founded with the goal of bringing software testing jobs back to America, and helping companies lessen their reliance on offshore software testing services by providing cost-competitve onshore testing services. Our onshore service, tapLAKESHORE, provides so many advantages when compared to offshore and its many drawbacks.

Our onshore services increase your effectiveness, efficiency, communications, transparency and quality, and our success stories show that you can also save a significant amount of time and money.

Best of all, tapQA provides the best of both worlds – we can staff your team at your location, or co-located both at your site and at our Quality Headquarters ("QHQ") in Minneapolis, which allows you to take advantage of increased capabilities through our team of Quality Assurance experts.
Benefits of our Onshore Testing Services (tapLAKESHORE):
Our onshore testing services have a similar blended rate to offshore. They are a great fit for Agile or Iterative shops, because the entire team can work either at the client site or our site in Minneapolis – or both, through our co-located model.


We make life easier for client personnel who interface with their testing partner. No costly travel that takes them out of the office for a week or more. No late night conference calls. No waiting until morning for answers on critical issues.




Typically, the entire team of onshore testing personnel knows each other, so cohesion, productivity, commitment and effectiveness are greatly enhanced.




Our team retention is dramatically better than offshore providers, and our transparency is much greater - you will always have visibility into who is doing your testing work.




Our team members are QA pros and testers, not aspiring developers who have been required to do testing as entry level work, and who are anxious to move into development.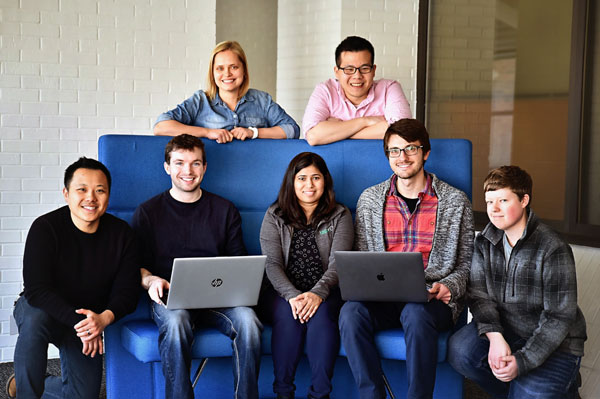 By IT Admin |
Jan 24, 2020
What's best for your organization – QA offshoring or onshoring? The word 'outsource' has gained some bad PR in recent years as many people associate it with "offshoring." At tap|QA,…
Read More

→
We provide award-winning software test consulting services both onsite, and with our cost competitive onshore testing services from our Quality Headquarters ("QHQ") in Minneapolis.