Interviewing Best Practices: Our Favorite Strategies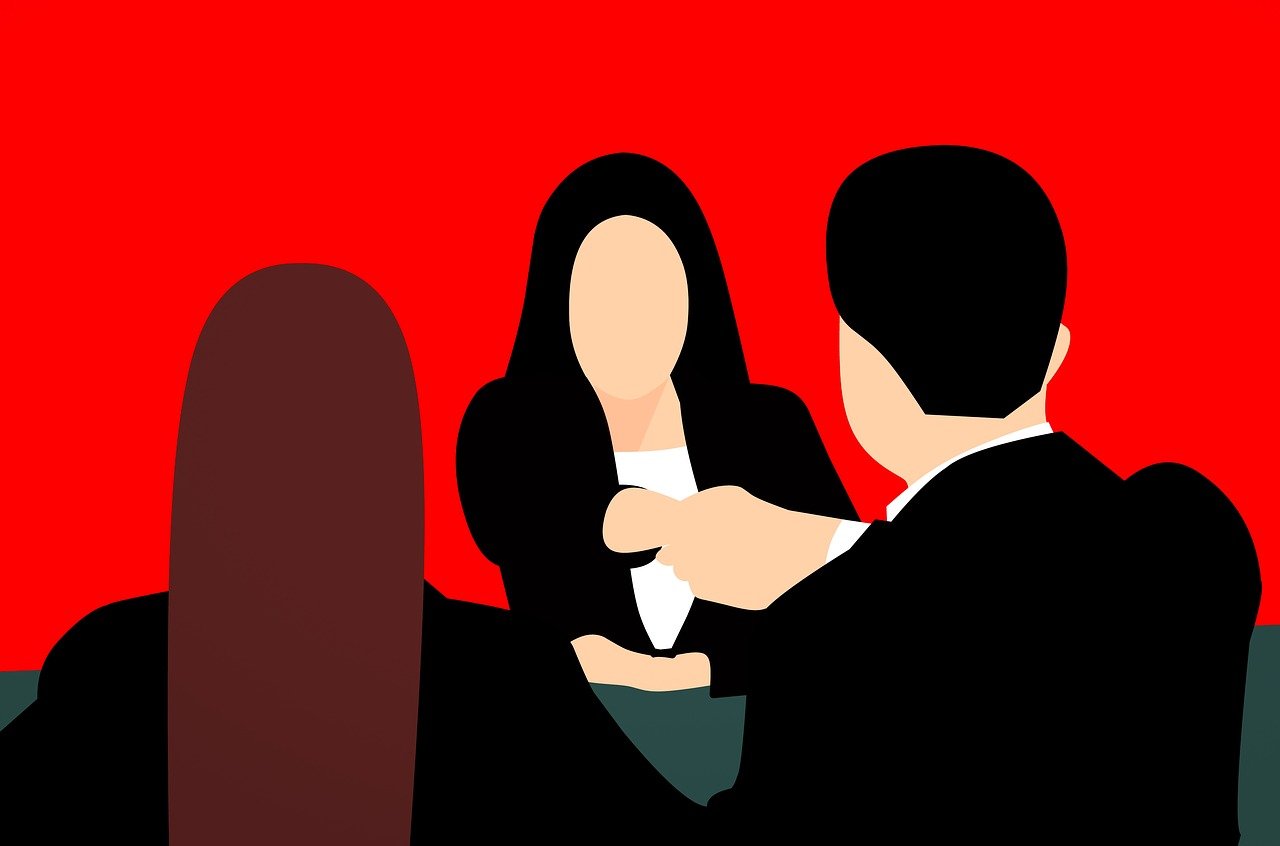 Interviewing has its complexities.
People have written cover to cover novels on the Advanced Art of Interviewing, there are classes people spend money on to perfect their interviewing skills, and colleges and universities all across our nation spend top dollar bringing in professional recruiters to help coach their students on best-interviewing practices. Even in the newfound virtual world we are living in today, your interviewing palette must shine even brighter through your web-cam.
After submitting your completed application, making sure your digital profile is up to date, and maybe a follow-up or two, you finally get the email or call that you've been selected to interview. What makes an interview, "good?" What sets a qualified candidate apart when hiring managers ask the same six questions each interviewing session?" We took time out to figure out what the best algorithm is for the perfect interview. We came up with 3 major areas that are simple, yet make all the difference!
Over Prepared > Under Prepared
It seems like this is a no-brainer but, it is still the number one preface hiring managers desire in potential candidates. Take time to prepare for your interview in ways you never thought of before. 
Information Overload: 
Come to the interview location or, to your kitchen table with as much information as you possibly can. Some employers are nice and specifically tell you to bring copies of your resume and or examples of your previous work, others won't. Either way, bring it. Bring photos, videos - any proof you can to display the work you've previously done. 
Notes: 
Candidates love to have a few notes written down before the interview starts, and that is perfectly okay! Recruiters enjoy speaking with individuals who let the discussion freely flow vs a face-off of question and answer. While you never know where an interview discussion will lead, preparing talking points, relevant questions and comments before-hand will ensure the conversation remains on track.
Virtual Interviewing
After a year of virtual learning and work, some have posed the question - is virtual interviewing even harder than interviewing face to face? While it is a bit harder to actually connect over a tiny webcam, these are the two aspects to keep in mind.
Virtual Interview Space: 
While virtual interviewing, prepare the space you plan to interview in before the day of. Think lighting, background, pets, noise control and if you'll be in a common area others in your household will be moving throughout. Stay away from virtual backgrounds on the first interview. While those are the most fun to use, a candidate that appears to be laying out on the beach may come off as unprofessional. Go for a clean open space, home office, or a simple blank wall. 
Virtual Interview Attire: 
According to Indeed.com, attire is the first thing employers look to on virtual interviews. While we are in the comfort of our own homes, it is pivotal to still dress the part. In the wise words of Deion Sanders, "when you look good, you feel good." Going into an interview candidates should feel professional, focused, and confident. Depending on the role and company you are interviewing with, business casual, business chic, or business professional may all be good routes to google and mimic.  
While none of these items truly indicate your skillset or worth, these are minimal things that can make all the difference to an employer who is trying to find the perfect fit for a team. 
Here are a few other Zoom tips - 
Use the mute button.

Look into the camera while speaking.

Silence your phone.

Maintain your focus.

Turn off notifications.

Use a laptop or computer.

Charge your laptop.

Update your computer.

Find a good internet connection.

Practice using Zoom
Listen to Understand, then Respond
Recruiters look for the candidate that gives the best responses but also listens carefully. Listen closely to the questions being asked of you so you're able to tailor your answers to exactly what the interviewer wants to hear. We all have a great story to share or experience and skills to sell, but inevitably interviews are limited by time. 
Refrain from going on tangents or switching topics/stories too quickly. Successful candidates listen to the questions and respond with the question still in mind. This gives the interviewer not just the information they asked for but also shows them that the candidate is attentive, thoughtful, and respectful of the interviewer's time and role. 
Candidates need to be prepared for anything but need to edit on the fly by listening carefully to the questions/comments of the interviewer.
Seal the Deal
When answering questions throughout the interview it is vital to be intentional, to answer questions with purpose, and to allow yourself time to process each question. Here are a few strategies we feel can enhance your responses on your next interview. 
STAR Method Matters 
It's inevitable interviewers will ask questions that require you to tell a story from the past. The way candidates answer these questions can make or break your chances of securing the position. Use the STAR method when answering questions to ensure your answers are thought-provoking and well-rounded. STAR stands for Situation, Task, Action, and Result. STAR is a technique that helps you structure your response to behavioral interview questions. Learn more about the STAR Method here. 
Be Authentic 
Company culture is a buzzword that's been around for decades. Employers heavily focus on what their internal culture looks like and the staff they bring in. Being genuine during interview conversations can help employers easily get to know and relate to you. Employers often look for an enthusiastic individual who appears to be passionate about the skill the job calls for. Believe it or not, being upbeat, positive, and energetic will take you a long way. 
Summary 
A candidate should walk in confident and able to give thoughtful, compelling answers to the interviewers' questions. As a candidate, it's important to make a great first impression appearance-wise, have a great knowledge of your target company and its products/services, and, of course, know exactly how to convey why you're the perfect fit for the job. 
Good luck on your next interview!  These quick strategies could be what sets you apart and secures your next position!
Brittney has been recruiting for 5 years specializing in technology & quality. At BCF Brittney has worked with several clients nationwide to deliver excellence in nearshore recruiting services (think manual & automation testers – but we service other parts of IT as well). Clients look to us for solutions, and we deliver the "specific" requirements in the form of people. Brittney's daily technical recruiter responsibilities include sourcing, screening, and providing a shortlist of qualified candidates for various technical roles. In this profession, she is constantly networking online and offline with potential candidates to promote our employer brand, reduce our time-to-hire and ensure we attract the best professionals, ultimately building the best possible pipeline for our IT positions development evolve along multiple paths of various methodologies but has found quality has remained essentially constant.
Our team would love to help!