Quality Maturity: How To Assess Your Organization's Maturity Level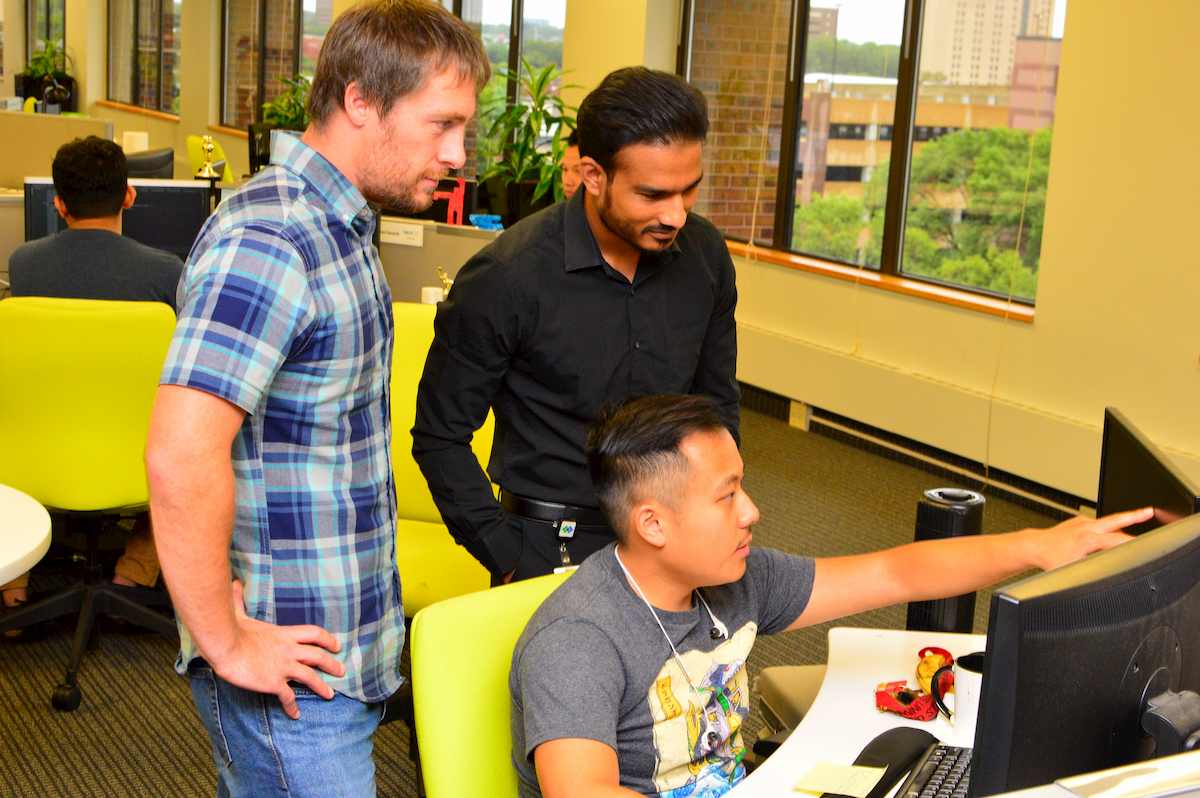 Start your journey to Quality Engineering with a Quality Maturity Assessment. 
Organizations that have adopted Quality Engineering principles have experienced lower defect rates, faster release cycles, and ultimately more satisfied end-users.
In our last two blog posts, we explored why a transition to Quality Engineering is so important and the steps necessary to ensure QE will be adopted in your organization.
This post explores the next step on your QE journey: how to assess your organization's Quality Maturity level.
Just remember: these steps are guide posts along the journey, based on best practices we've seen in our experience. Every organization is unique and will have to follow its own path.
Step 1: Establish your QE transition goals 
Prior to your Quality Maturity Assessment, it is critically important for your leadership to establish goals for the transition and articulate those goals to the entire organization. This engagement and attention to change management are critical to ensuring your organization successfully adopts Quality Engineering.
Step 2: Identify and involve the key stakeholders for the Quality Maturity Assessment
Once the QE goals have been solidified, identify the key stakeholders to involve in the Quality Maturity Assessment.
The list below is an example of key stakeholders you could include, but you do not need to include everyone on this list. The old adage of "too many cooks in the kitchen" could apply depending on your organization.  Timing is also critical – availability can be an issue. The more stakeholders that are involved, the longer the assessment.
My advice: always start the assessment with QA leadership. The transition to QE affects everyone involved in the SDLC, but the QA/Testing leaders are the conductors of this orchestra. They are instrumental in the infusion of quality through each step in the process.
Always include the following roles in your assessment:
QA Director / Manager
Software Development Director / Manager
Key Software Architects
Key Business Stakeholders
These roles must be included, as architects / development leadership  account for quality throughout product planning and development.
Consider including:
Business Analysis Leaders
Product Managers
PMO Leaders / Program Managers
Other key members of the QA organization
CTO / CIO (for smaller organizations especially)
Note: It is common for technical leadership to overestimate how advanced their software quality maturity is and underestimate the time necessary to complete this journey.
Step 3: Prepare the Quality Maturity Assessment timelines 
A Quality Maturity Assessment involves taking a deep look into the current testing practices to review methodology, techniques, tools, automation adoption, test data and environment management.
Custom maturity models are leveraged to support a company's business specific goals which allows for flexibility in assessing the process maturity and mapping the quality engineering journey.
Timing of the engagement will depend on the type of maturity model selected and the number of stakeholders involved in the discovery process.
Step 4: Finalize Pre-Assessment preparations
Once you've identified the key stakeholders and created assessment timelines, it's important to find your assessment approach. Ensure you've communicated to everyone within your organization about how you're going to approach this assessment. There are a variety of maturity models that could be used. Determining which maturity model to use could be based on the type of company that you work for, and how involved other stakeholders might be in the assessment process.
The Quality Maturity Assessment is something that can be customized based on your company's needs, and that is something that we at tapQA have done in the past based on different IT strategic initiatives. It's very important to organize your data before you begin, as you'll be speaking with a lot of stakeholders and collecting a lot of data. There will be a lot of data mining. It's important to have a structure created where you can capture all of that on an ongoing basis as you're conducting your interviews or collecting your findings.
Step 5: Take a deep dive into knowledge Acquisition
Conduct interviews with your key stakeholders to thoroughly understand the data. Ask questions generated from the selected maturity model.
During these conversations, lead with an opening discussion to understand their personal goals, their role within the organization, and to clarify what your objective is. As you're asking questions, there are times you might expect a black or white, yes or no answer, but it's important to allow them to feel comfortable in sharing a perspective that may be in more of a gray area.  Ensure that if they want to share something they want to elaborate on that you capture all of their comments. Those comments are important when you're actually evaluating the draft findings.
You'll also want to participate in any specific scrum and/or testing meetings that are key and critical to have an understanding of their process and their practice and their methodology. Also, during acquisition, you're evaluating tools usage and test artifacts – be sure to get different perspectives on the tools used to ensure they're being used efficiently and for the right purposes.
Step 6: Final steps of the Quality Maturity Assessment
The final steps of a maturity assessment are the discovery output. This is where your investment in defining an assessment approach and creating the catalog are going to be really critical. As you're going through your interviews and you're observing meetings, be sure you are doing some discovery output incrementally.  Don't wait until after you've conducted all the interviews. Sharing findings during the assessment will help with understanding some of the themes that are emerging. Start looking at those findings and compare those against industry standards.  That will help you create a report to share with the organization to clarify where they are in the Quality Maturity journey.
It's critically important that when you're providing that feedback that it's factual, that you have the evidence and you have the detailed recommendations as well to support everything that you're identifying through the assessment. This all feeds into a road map and also a final report that you would share with your organization
Are you ready to assess Quality at your organization?
tapQA's Principal Consultants are Quality industry experts. We are here to help you with your organization's Quality Maturity Assessment. 
If you would like to learn more, schedule a free Quality Engineering consultation. We will develop a high-level road map and timeline for your organization's Quality Maturity Assessment. Reach out to us today, we'd love to help!
Michele Clark is an experienced Software Engineering and Technology Leader with 20+ years of hands-on experience managing and overseeing small to large-scale technology projects.  She has held leadership roles at Oracle, GE, Molina Healthcare, and Scientific Games.
She is currently a Principal Consultant at tapQA engaged in supporting the QA to QE transformation strategy for multiple clients.
Our team would love to help!