Quality Engineering: 4 Key Drivers For Adoption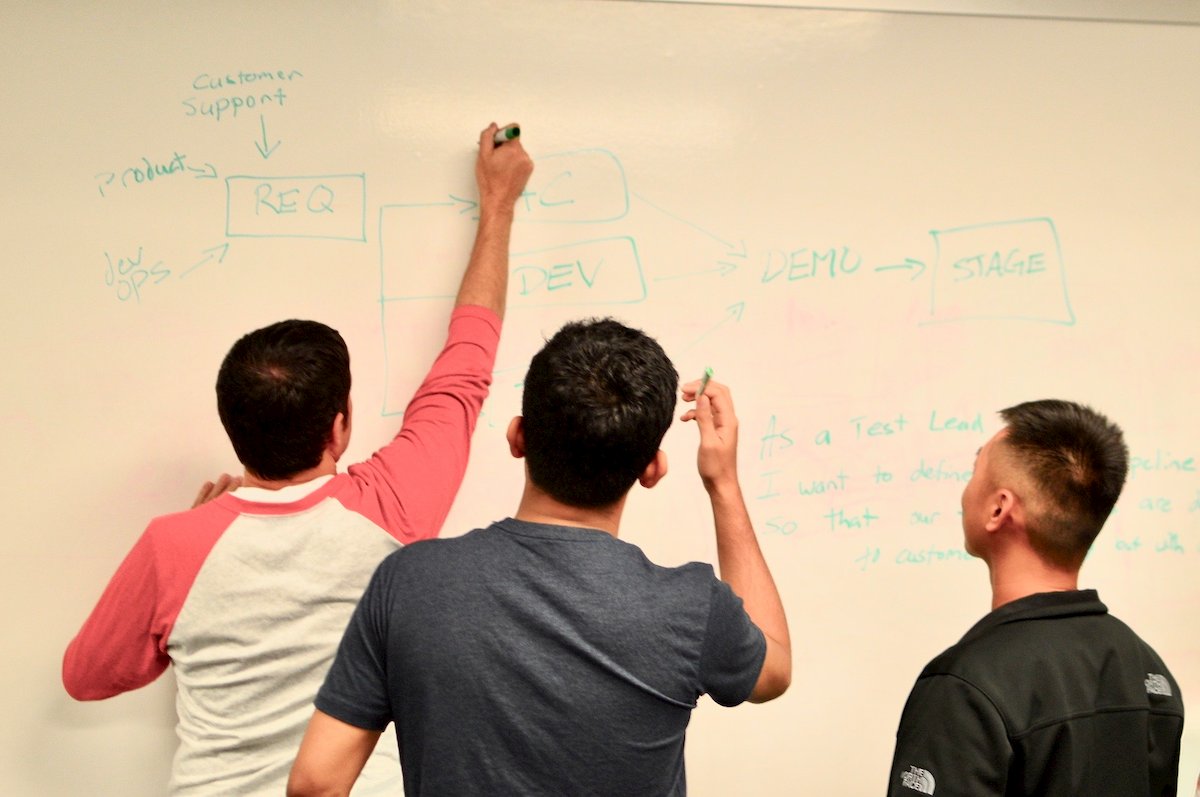 Quality Engineering is a journey - and one that is unique for every organization.
There is no one-size-fits-all standard for Quality Engineering.  However, there are consistent drivers among organizations that have adopted Quality Engineering. 
Modernizing quality practices and elevating quality to an engineering discipline is essential in supporting a company that is adopting Quality Engineering and DevSecOps models to optimize speed to market and bring development closer to operations. 
There are countless examples of organizations that have reaped the benefits of investing in a transition to a Quality Engineering model.  Those benefits include better software products, faster release cycles, and happier end-users. 
Here are 4 things organizations can do to ensure a successful adoption of Quality Engineering as a discipline:
#1

Ensure that Quality Engineering aligns with the overall vision and strategy of your technology organization
The journey to a quality engineering discipline requires tight integration between development and testing activities, as well as increased collaboration with business users, expanding your automation across layers, and enablement of continuous delivery. 
Quality engineering is going to require every step by every department to be collaborative in their objectives to be able to go fast. 
This is a vision that is driven by the top-down.  Quality Engineering is a mindset change that doesn't happen overnight. If technology leadership doesn't believe in the importance of software quality being measured every step of the life cycle and doesn't ensure all departments are aligned with that vision, the transition to a QE model will likely fall flat.
#2 Understand your Quality Maturity before making the next step in the journey
One of the sayings from Lewis Carroll is, "If you don't know where you're going, any road will get you there." That's a perfect statement for your QA to QE journey. It is a necessary starting point to assess your current state of quality and establish objectives for future state. 
Establishing your current level of Quality Maturity creates an important baseline.  From there, it's much easier to work with the IT leadership to help guide your QE roadmap.  
All organizations will benefit from a stronger understanding of their Quality Maturity. Those organizations that already have sound QA principles and a strategy for defect prevention, along with a healthy test automation capability, could have a fairly short roadmap for a successful QE transition.  Those organizations that have had a more traditional Quality Control capability will have a longer roadmap but can still see great success as long as the alignment with technology leadership is there. 
#3

Overcome the opinion that "QA is a bottleneck."
In many organizations (particularly those that have practiced more traditional software development models) QA has been viewed as a bottleneck.  When software organizations are focused on "one big outcome" at the end of the development cycle, the defects found by QA could stall a major release. 
The very tenet of QE is building software with quality in mind.  If everyone spends even a little effort thinking about quality as the software is being built, it eliminates the larger problems that might be uncovered by the testing teams prior to release.  Instead of having one group focus on the issues caused by one big outcome, it's easier to have all teams focus on smaller issues of smaller outcomes – resulting in a much more successful cumulative outcome. 
Developing a Quality Policy that identifies Quality Objectives that are aligned with the IT Vision and Business strategy provides an objective measure based on a shared vision within the organization.   The quality objectives should focus on key measures (Goal, Question, Metric) with targeted goals based on your QE baseline.
#4

Ensure you are using the right metrics to measure the success of a transition to QE
"We don't see things as they are.  We see them as we are".  Anais Nin 
Perceived quality is your customers' view of the quality of a product or service both in terms of what they expect in comparison with how they perceive the quality of competing offerings.  It is important to focus on both internal and external customers in the QA to QE transformation journey.  
On the journey to Quality Engineering, measuring the short-term and long- term success depends on measuring change and communicating that change to all respective stakeholders.
Identifying the 'right' quality metrics are essential for modernizing and ensuring quality improvement strategies stay on target. 
Invest in a program to adopt the most important metrics that align with the designed state within your organization and tied to business goals.  Keep the following in mind:  
 Identify metrics that can be standardized and used across the organization

 

Report on user/business/system requirements to demonstrate coverage

 

Report on defect detection and density

 

Show trends and insights

 

Ensure each stakeholder gets the information/insight that is needed
Metrics and reporting are essential for modernization of the quality practice.  Objectives of your program should consider the following:
Consistent across projects

 

Relevant and accurate for product quality

 

Automatically generated

 

Used for learning

Expected by project and product leaders
Peter Drucker famously said, "You can't manage what you can't measure."  Defining and tracking the right quality metrics can help enable quality at speed while minimizing risk.   
Join us for a Webinar on the Journey to Quality Engineering!
tapQA will be hosting a Webinar on Simplifying the Journey to Quality Engineering.  Please join us as we discuss how to create an easier path to bring QE to your organization!
Where are you on your Quality Journey?
tapQA is here to help guide you on your journey to Quality Engineering. Schedule a free Quality Engineering consultation with one of our talented Senior Consultants!
Michele Clark is an experienced Software Engineering and Technology Leader with 20+ years of hands-on experience managing and overseeing small to large-scale technology projects.  She has held leadership roles at Oracle, GE, Molina Healthcare, and Scientific Games.
She is currently a Principal Consultant at tapQA engaged in supporting the QA to QE transformation strategy for multiple clients.
Our team would love to help!