For the 4th time in 5 years, tapQA has been named to the Fast 50!
MINNEAPOLIS, MN, OCTOBER 20, 2017 — For the fourth time in five years, the Minneapolis/St. Paul Business Journal has named tap|QA, a Minneapolis-based IT Services Firm, to its "Fast 50," a list of the 50 Fastest-Growing Companies in the Twin Cities!
The Fast 50 is calculated by ranking Twin Cities-based private companies by their three-year growth.  From 2014-2016, tap|QA experienced a growth rate of 53.57%, which placed the company as the 38th fastest growing company in the Twin Cities metropolitan area during that time.
tap|QA's previous visits to the Fast 50 include:
2013: 3rd Place 
2014: 43rd Place
2016: 37th Place
tap|QA's 2017 Fast 50 profile from the Minneapolis/St. Paul Business Journal can be found here:
https://www.bizjournals.com/twincities/news/2017/10/19/2017-fast-50-no-38-tap-qa.html
Michael Faulise, one of tap|QA's Founders and Partners, weighed in on tap|QA's latest honor.  "It's really exciting to be back on the Fast50 yet again.  It's proof that companies throughout the country appreciate the value that we bring.  We have exceptional consultants working here at tap|QA that demonstrate hard work and creative thinking.  Their hard work allows our clients to increase their velocity and quality while reducing cost."
Tim Guilfoil, tap|QA's Managing Partner, added "Our growth really has been exciting – we wouldn't have been able to do this without our terrific team of consultants.  They help us prove every day that companies don't need to rely on offshore services in order to lower the cost of software quality assurance.  We also feel our talented team provides a much, much better product for our clients than they can find overseas."
Appearing on the Fast 50 list four times is a rare accomplishment, according to Kirk Walton, Director of Marketing and Business Development.  "Just making it on the Fast 50 once is a huge deal.  To be named 4 times in 5 years?  That's really impressive.  It shows that we're doing some great things to have that kind of consistent, sustained growth.  And with our growing practices in DevOps, Test Automation Architecture, and IoT ("Internet of Things") testing, I have a feeling we'll be back on this list yet again."
A summary of all tap|QA's Solutions offerings can be found here:
www.tapqa.com/solutions/
Find out more about tap|QA's fast growing DevOps practice here:
https://www.tapqa.com/solutions/tapstrategy/tapdevops/
About tap|QA LLC
Founded in 2010, tap|QA is one of the premier Quality Assurance solutions providers in the United States, working with countries nationwide, as well as clients in Canada and the United Kingdom.  tap|QA has provided consulting work for over 500 individuals since their inception.
tap|QA has been named to Inc. Magazine's Inc. 5000 List three times, and is now a four-time recipient of the Minneapolis-St. Paul Business Journal's Fast 50 Award for fastest-growing companies in the Twin Cities.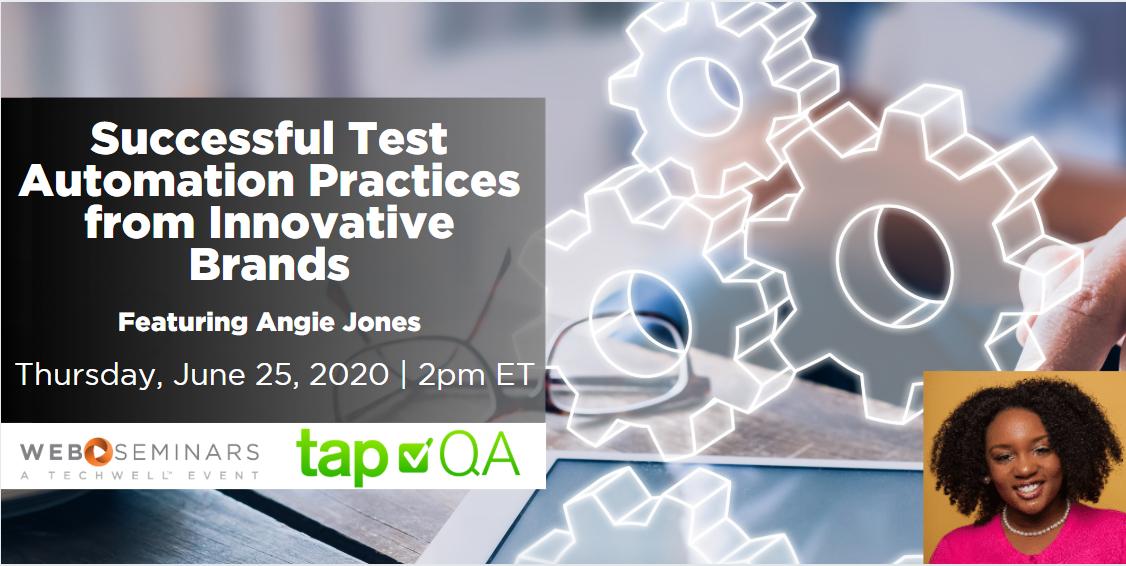 While test automation is a struggle for many teams across the globe, there are companies that have mastered the technique and are executing a successful test automation strategy—and we can…
In the wake of COVID-19, companies nationwide are doing all they can to ensure employee safety. This has led to an unprecedented number of remote workers, creating a "new normal"…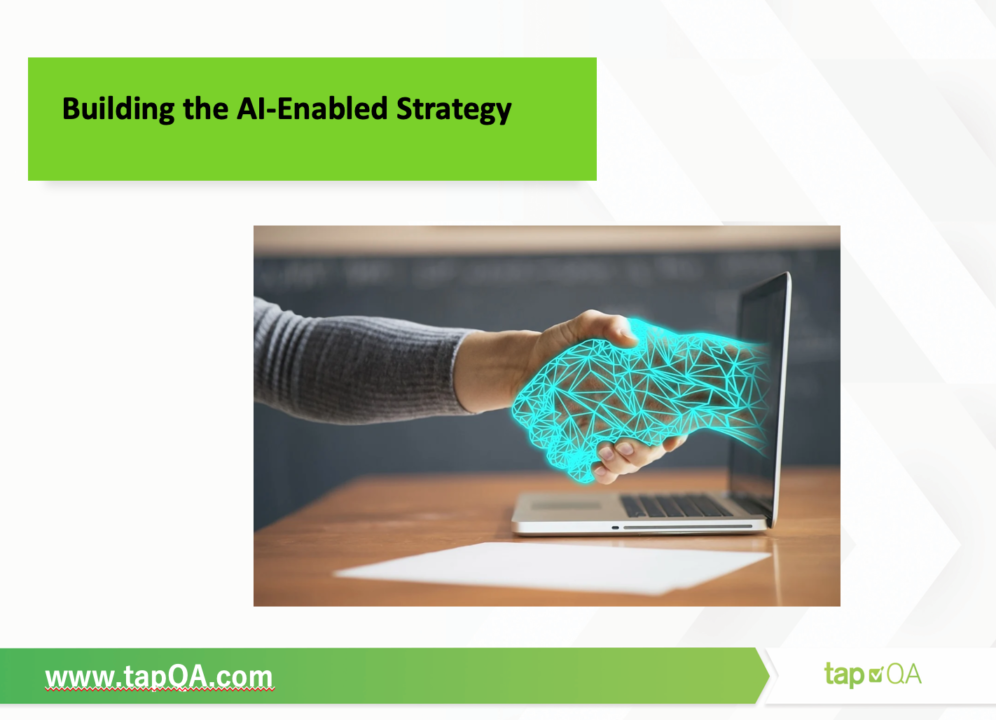 You've no doubt heard quite a bit about Artificial Intelligence (AI) and Machine Learning (AL) over the past few years. The promise of AI / ML and the impacts they…