Top 3 Ways to Engage Introverts in Software Testing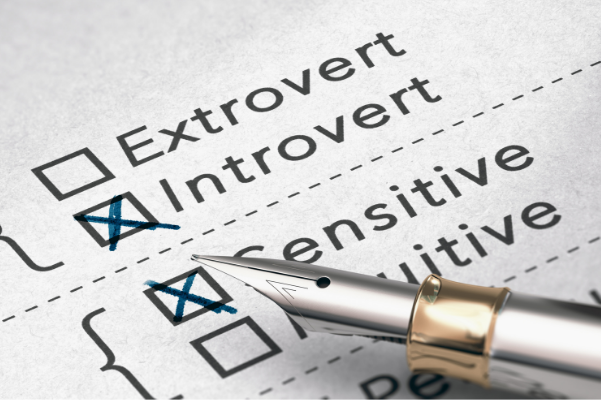 Have you ever been an introvert in a meeting full of extroverts? How about a Zoom call? It can be hard to get a word in. Imagine Albert Einstein, one of the most famous introverts, trying to chime in on a Zoom call, trying to catch that infinitesimally short pause between speakers to pipe up.
QA teams are a blend of introverts and extroverts - individuals who are delighted to share their ideas to a room (or Zoom call) full of people and individuals who shudder at the thought. 
The thing is, every software tester on your QA team is essential for generating new ideas and innovation. The key is to develop a culture and environment where introverts have the time and space to think and reflect and feel comfortable sharing their thoughts and ideas. This can be especially challenging in a remote work environment. 
We're mindful of this and take care to engage the introverts on our team, especially while collaborating virtually. These are our top 3 tips:
1. Brainstorming: Whiteboard/Ideation
We are big fans of whiteboard sessions to generate ideas in real life and Jamboard sessions when collaborating remotely. However, many of our introverted teammates have requested time to think about an idea alone instead of, or before, brainstorming as a group. 
Recommendation: Provide information to your team well before brainstorming sessions. Give your team, especially your introverts, time to think, and process before you meet. Encourage your team to share their ideas by email before the call if that's more comfortable than speaking up during the brainstorming session.
2. Team Calls|Zoom Meetings
One of the biggest challenges of Zoom calls is that extroverts tend to dominate the conversation. It's challenging for introverts to find a pause in the conversation to speak up. 
Recommendation: For the extroverts, we encourage you to pause now and again to give your introverted peers a moment to speak. We also recommend asking team members, by name, direct questions or if they have anything they would like to share. It's important to be patient here and make your introverts feel good about sharing their ideas. 
3. Communication is Key
The introverts on your team might have some of the best ideas - they just process them in their heads and mull on them. It's important to remember that introverts think first, then talk whereas extroverts often talk to think and gain ideas and energy from the others in the meeting. Introverts gain energy and ideas by processing ideas alone and deeply reflecting on them. 
That said, we're not black and white. We're all a blend, well 99% of us, of introversion and extroversion - which is why communication is so important to understand how to get the best out of every person on our team. 
Recommendation: Take the time to ask your software testers about their thought process and how they like to brainstorm. Try to understand how they think and how they feel comfortable sharing their ideas. Build that trust and help them share their thoughts and ideas in a way that feels comfortable.
Michael Faulise is the Founder and Managing Partner at tap|QA, a global company that specializes in software testing services and solutions for businesses. Michael focuses on sales and delivery where he consults with clients in the areas of software development, automation, quality assurance and testing, technology and process training, and process improvement. In 25+ years of industry experience, he has seen software development evolve along multiple paths of various methodologies but has found quality has remained essentially constant.
Our team would love to help!