Powering Innovation: Investing in your QA Team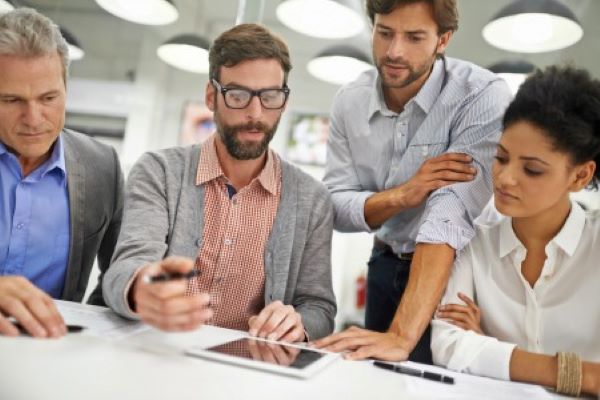 How do companies boost morale after the year we've all endured? Even the best workers, leaders and teams have experienced burnout as we juggle our "new normal" in isolation. As Christmas countdowns begin, the quarter closes, and a New Year makes its way around the corner it is critical to not only think forward but also, from within. How can your organization invest in their quality leaders? 
Break through Burnout
The challenges and stress of 2020 have made many employees feel burnt out. As managers, one of the best ways we can help our employees rediscover work-life balance is by fostering individual relationships. For example, I schedule time every week with each employee for a virtual coffee. In addition, our team gathers weekly for a team debrief. I encourage leadership to hone in on individual connection.
One of the sources of burnout has been the abrupt transition to working from home. You can make your employees feel more "at the office" by thinking about what activities can be carried over from the office. For example, here at tapQA each day we had a "Question of the Day" (that never seemed to be work-related,) but nonetheless lived on the large whiteboard in our breakroom. We'd all chime in and write our responses in dry erase as we came together to grab lunch or the second round of coffee. With no office to safely come back to, we've transitioned our tradition to Slack.  As many organizations continue to work remotely moving into 2021, keep in mind: your people don't change, and your company's culture shouldn't either.
Boost Morale from the Top
Investing in your people starts from the organization's top executives and slowly trickles down to the workers and doers who continue to make the engine move. One of my most trusted clients has adapted well by engaging upper executive leadership in programs that they may not have usually been involved in. As we close Q4, this client has launched their "Virtual Town Hall Meetings," giving leadership the opportunity to shed light on some of the successes of 2020. Here are a few topics your organization can personalize and discuss: 
Internal Promotions 

How 2020 has set up for a better 2021

Culture Strategies 

New Training Initiatives 
The abundance of good news coming from the head of the organization can bring a sense of personal connection, boost morale and offer a clear company wide message.
Engage your Team with Training
How often does your organization offer enhancement training? When's the last time you completed a certification cycle? Which training programs are most beneficial in our industry? The advantages of continued education are countless. As industry norms rapidly change, is it vital to keep up and refresh the tools in  your toolkit. By offering training enhancement to employees, it directly shows the clear investment by the company in their workers. According to the Huffington Post there's a 24% higher profit margin as a result of companies who invest in training. Here are two training platforms I highly recommend: 
Test Automation University
Training is usually one of the first factors to be cut when budgets begin to run thin. What if there was high quality, free training available? Test Automation University offers knowledge from world-class instructors who are active leaders today in the industry. With distinctive learning paths to choose from, TA University is more than likely to have the test automation workshop, video or certification you need to succeed.  
Udemy Academy is an archive of over 130,000 courses in IT & Software, Compliance, Design Thinking, Software Development and much more. Udemy is a platform that allows verified instructors to build online courses on their preferred topics. Udemy gives the option to learn how you learn best, in a variety of ways via videos, PowerPoint presentations, PDFs, audio ZIP files, as well as live classes.  While there is a slight cost, Udemy does a great job transforming careers through development education.
Next Steps  
While some enjoy working remotely in their own spaces, others anticipate the time we'll all reconnect. Regardless of personal stance, engaging your team to perform efficiently at home is top priority. Our team here at TapQA specializes in custom QA training programs, roadmapping and solutions. If you'd like to learn more about how to engage your team and invest in their future, we'd love to chat.  
Josh Brenneman is the Delivery & Talent Director at tapQA. He has 10+ years of experience delivering value to organizations in the areas of strategic quality, delivery, release management, and testing.
Our team would love to help!