The Importance of QA in Healthcare's Digital Frontiers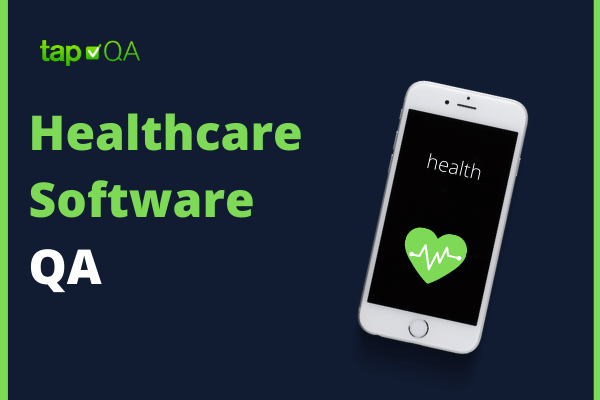 Strong Healthcare Software QA is vital to a seamless, intuitive consumer experience. 
The last ten years have seen a rapid advancement in the scope and quality of digital, consumer-facing service applications. This technology has become so prevalent, so widely used, and so synonymous with everyday life that most people don't even notice it anymore. It has become part and parcel of life in the twenty-first century. I wake up in the morning and I open the weather app on my iPhone - 2 clicks and I know if my day will be wet or dry, and whether I will be wearing shorts or a sweater. Today is Friday, and I wonder if it was payday or not. I can check my bank balance while I brush my teeth - again, 2 clicks. Maybe I want some pizza after work. I can order it, and I can see the progress of my specific pizza from preparation to box, and finally, to my doorstep - all on my smartphone. 
Today's consumers, especially Millennials and Gen Z, expect comprehensive, high-quality digital experiences from their service providers. And if I can get minute by minute updates on the state of an $8.00 pizza, then why would I expect any less from my medical service providers? If I can book a hotel room online in five minutes, I certainly expect that I can make an appointment for my annual physical just as efficiently. I can get answers on any question of world history, politics, arts, or science with a few rapid keystrokes, so you can bet that I expect to have access to information on why my insurance company only paid for half of that annual physical, and you can be sure that I want that information accessible, at my fingertips, in a format I can easily digest and act upon if necessary.
The Demand for Digital Tools and Services
In addition to the increased reliance on digital, consumer-focused technology, people are also becoming more overtly health conscious. Part of this has been driven by technology, specifically the surge in personal fitness trackers. Consumers can now track almost any aspect of their wellbeing with little more than their cell phone or other smart devices. With that fact inevitably comes the expectation that healthcare providers and payers keep pace in the digital market, offering integration and services that complete the digital wellness experience of the modern consumer.
But it would be a mistake to assume that the uptick in demand for consumer facing digital tools in the healthcare space focuses solely on the young. Older consumers, as logic dictates, account for an outsized share of the actual utilization of healthcare services, and recent events have forced even the most reluctant technological neophyte to engage with patient and member facing healthcare solutions. The concerns accompanying the spread of COVID-19 have forced organizations to rely increasingly on services such as Telehealth, which will be utilized by young and old alike. With this increase in utilization of digital services by an ever expanding and diversifying audience, the need for quality solutions becomes more and more pressing for today's healthcare providers and payers.
Reliable QA is at the Center of Consumer Facing Products
Good quality processes can bridge the gap between the users and the product and ensure that IT solutions and digital presence serve the needs of patients, physicians, members, and staff alike. Organizations make significant investments in these products, in terms of time, money, and staff commitment. Therefore, it is an absolute necessity that the solutions implemented are stable, reliable, and consumer driven. One size does not fit all and it takes an increasingly polished digital presence to compete in an ever competitive and crowded marketplace.
Healthcare organizations have a lot to think about when it comes to their consumer facing IT products, - compliance, usability, accessibility, and PHI, just to name a few. There is really no choice today on whether or not to be involved in consumer facing software as a healthcare provider or payer; the die has been cast and merger of software into every facet of the consumer experience continues apace. Organizations that specialize in healthcare are increasingly called upon to be software companies too. Digital product quality is complicated, but it is also the key to serving today's healthcare consumers effectively. 
Solid, consumer driven, quality assurance services are one key to maximizing consumer satisfaction and continuing the ever important mission of keeping people healthy, happy, and secure in today's digital world. As digital solutions and integration continue to advance, and as the reality of COVID-19 and its consequences remain, the need for quality, user focused IT solutions continues to grow, and along with it, the dependency on effective quality assurance services for healthcare organizations looking to fulfill their continuing mission of service. Quality is key, and Tap|QA is ready to deliver. 
Bolster your Digital Healthcare QA 
tapQA provides expert QA services for healthcare organizations with consumer-facing IT products. We specialize in HIPAA compliance, testing in lower tier environments, usability, PHI and more. 
Connect with us today to learn more!
Sam Bremseth-Vining is a QA Test Lead at tapQA. He has extensive experience helping healthcare organizations develop and enhance their software QA capabilities.
Our team would love to help!