What is Humanual Testing?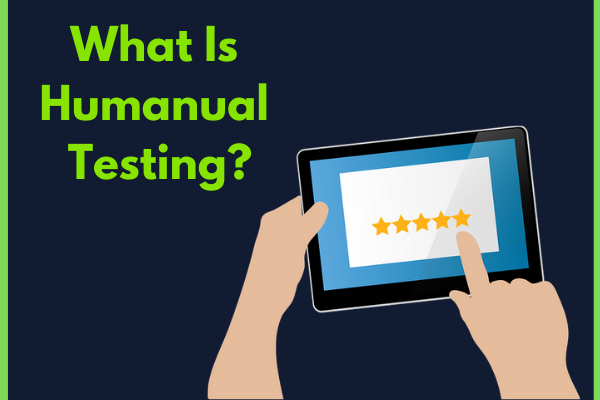 Humanual Testing is an evolution in Quality Engineering that will focus your efforts where they matter most: your customers.
"Humanual Testing."  Catchy, isn't it?  It's a term you may not be familiar with, but has been catching on a bit among QA professionals.  At some point today, you should turn to your co-worker in QA/QE and ask "what do you think 'Humanual Testing' means?"
But before you do that, we should answer that very question ourselves.  So… "What is Humanual Testing?"
There's no one way to define it, but at tapQA, we see Humanual Testing as a paradigm shift in how software quality teams approach testing and measure success.
Over the past several years, the #1 responsibility of Quality Engineering organizations has transitioned from "finding the bugs" to "making sure our end-users enjoy our product."
Humanual Testing goes beyond mere defect detection, requirement coverage, and other activities that are part of the traditional software quality realm.  Those activities will continue to become more automated, so this frees up all test professionals to focus on those things you can't automate: test activities that require empathy, analytical skills, and contextualization.
Apple co-founder Steve Wozniak was recently quoted as saying "The human is more important than the technology.  Make things more human."  This is the aim of Humanual Testing.
So let's use this as a loose definition: Humanual Testing includes any activity a QA/QE organization does to test with a stronger human element with the end goal of achieving the best end-user satisfaction possible.
What Humanual Testing is...
An evolutionary step for Quality Engineering organizations, where QA professionals, with our unique background, become an advocate for the customer
A collection of user-centric testing techniques, but more than just methods
A mindset that is empathetic and puts the person's needs first, but is also practical and realistic
Founded in the principles of Design Thinking (which we explored in our recent blog post)
A perfect "upskill" for manual testing professionals, but also a beneficial mindset for test automation professionals as well – giving manual and automation test professionals an opportunity to collaborate together
What Humanual Testing is NOT...
A stage of testing (i.e., you don't categorize "Humanual Testing" like you would integration testing, end-to-end testing, etc.)
A model with a prescribed process – this is a mindset and collection of techniques, but each organization could apply these principles much differently
A "nice to have… if we have enough time" like other areas of testing are sometimes considered to be
That last bullet is particularly important.  As we've seen, companies that don't dedicate more of their focus on their customer are putting themselves at risk.  Humanual Testing allows us to put the time and effort into really thinking about the human side and forces us to look at usability of any software / technology product.
Why is Humanual Testing important?
Shifting the focus on the end-user and testing "in their shoes" allows the QA professional to weigh in on the overall end-user experience, and may prevent negative customer experiences from happening in the first place.
And in today's marketplace, preventing those negative experiences is critical.  In their recent  "Future of CX" report, PWC found that, worldwide, 32% of all customers would stop doing business with a brand after just one bad experience.  IT and Software organizations simply must put a greater emphasis on end-user satisfaction in a competitive market.  Humanual Testing can help!
The Evolution of Quality Engineering includes Humanual Testing
As we discussed in our recent Webinar on Quality Engineering, the further along an organization gets down the Quality Maturity continuum, the more an organization shifts both left and right.  With advances in test automation technology (including AI / ML), so much of the "grunt work" of testing is taken off the plates of the human beings who used to do it.
Your team members are now in a prime position to evolve their skills to focus on the testing activities that only humans should be focused on.  Quality professionals add so much more value than simply "checking boxes" at the end of a release cycle.  Those professionals that master the craft of this empathy-based testing approach will help ensure their organizations are not only "building the thing right", they are also building the right thing.
How can I get started with Humanual Testing?
tapQA provides consulting and training around Humanual Testing and Design Thinking.  We're incredibly passionate about helping organizations adopt this mindset, and helping them build great software for their customers.  Connect with us today and let's talk further about bringing the Humanual Testing mindset to your organization!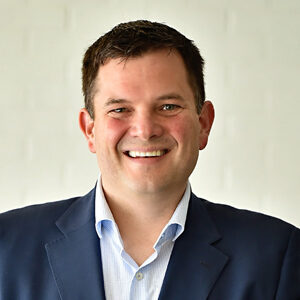 Kirk Walton is Vice President of tapQA. He has over 20 years' experience in the IT Consulting Services industry. His experience includes consulting, recruiting, marketing, and consulting services leadership. Kirk is incredibly passionate about building great teams and helping organizations and individuals find the perfect fit with one another.
Our team would love to help!