WEBINAR | Successful Test Automation Practices From Innovative Brands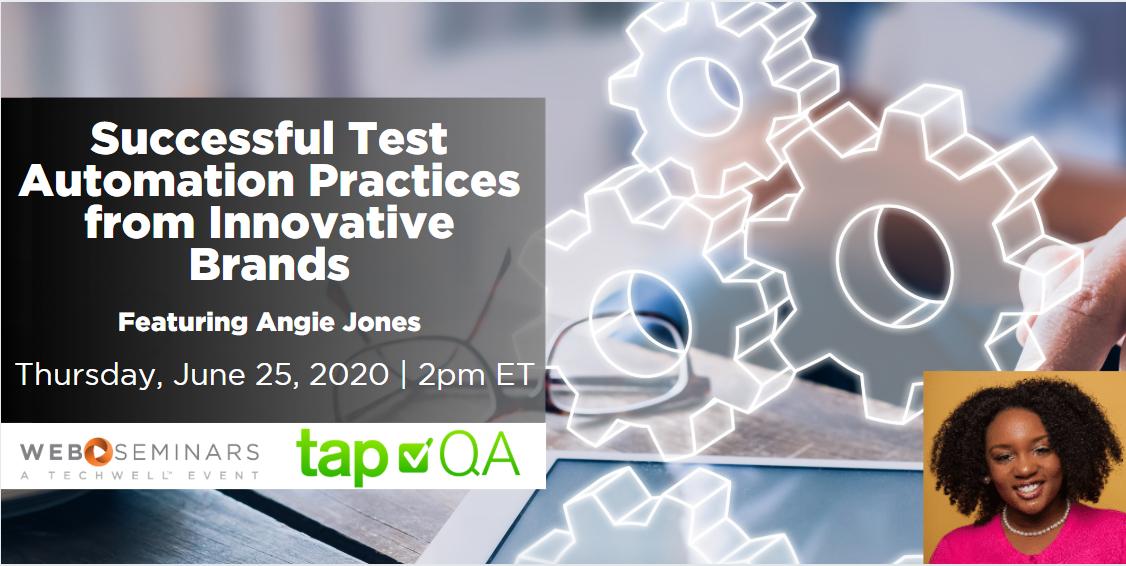 While test automation is a struggle for many teams across the globe, there are companies that have mastered the technique and are executing a successful test automation strategy—and we can learn from them.
In this webinar, Angie Jones from Applitools, shares her extensive research on how these top companies are successfully approaching test automation. Get specific examples of effective test automation practices the speakers have seen from multiple consulting engagements, and discover what these innovative brands are doing right.
You will get:
– A collection of empirical data highlighting common practices companies are employing to obtain test automation success
– A road map to improve your automaton strategy over time
– Recommendations based on case studies of a variety of companies that tapQA has consulted with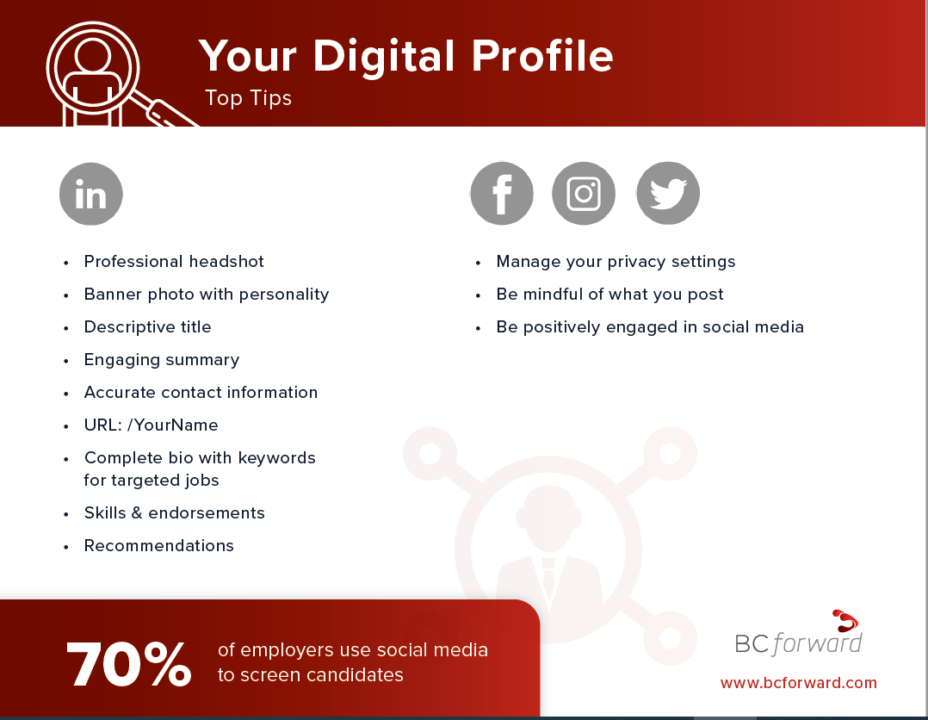 As we progress through almost an entire year of living in a pandemic the world around us has digitized almost, everything. But have you done this for yourself? In a…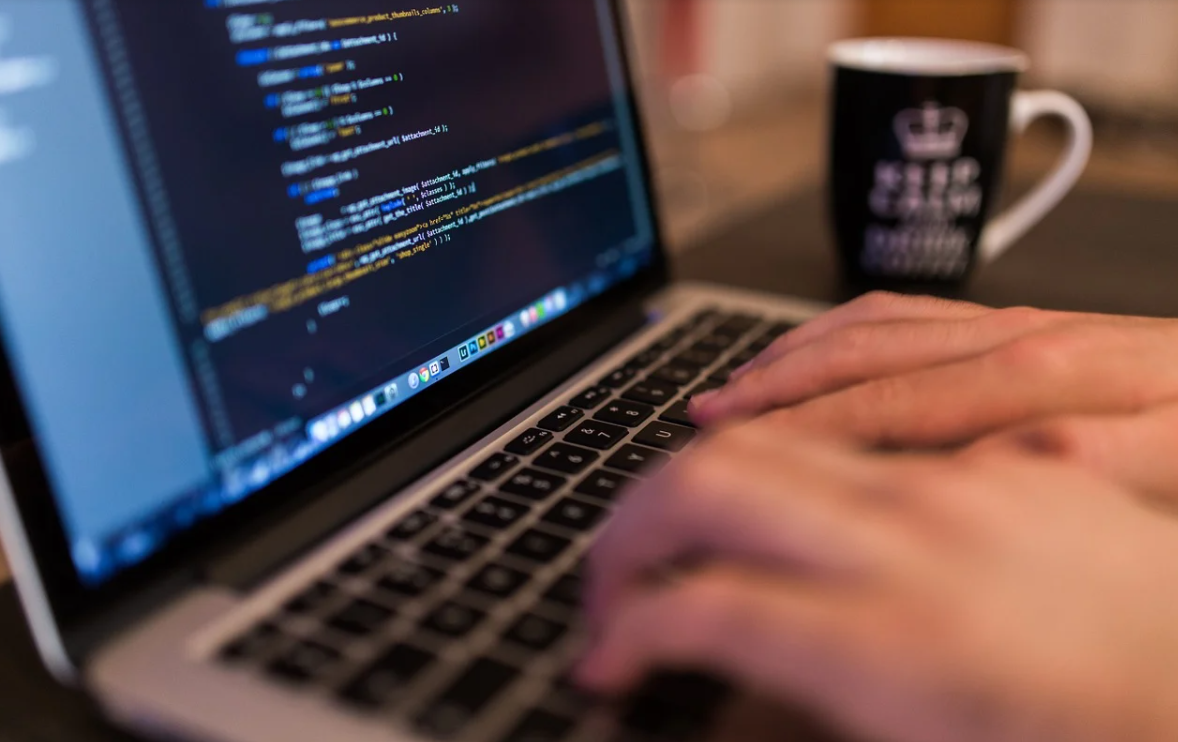 This quote is often used to highlight the importance of the data-driven approach and using data to guide actions and measure outcomes. But in software testing, the lesson is quite…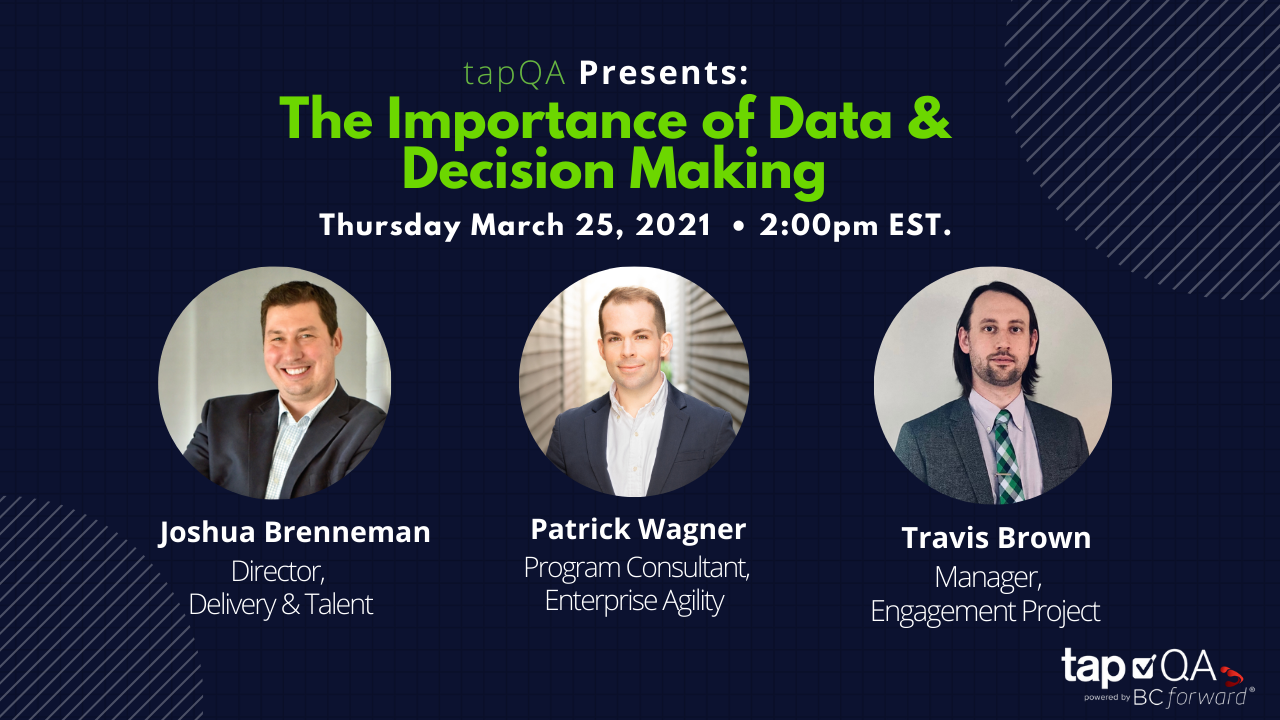 In today's world, we are overwhelmed with data, and the ability to consume it shapes our decision-making. IT organizations have shifted to leaner products and Agile models allowing for both…