WEBINAR | Pursuing Quality Talent: A larger View on Ideal Candidates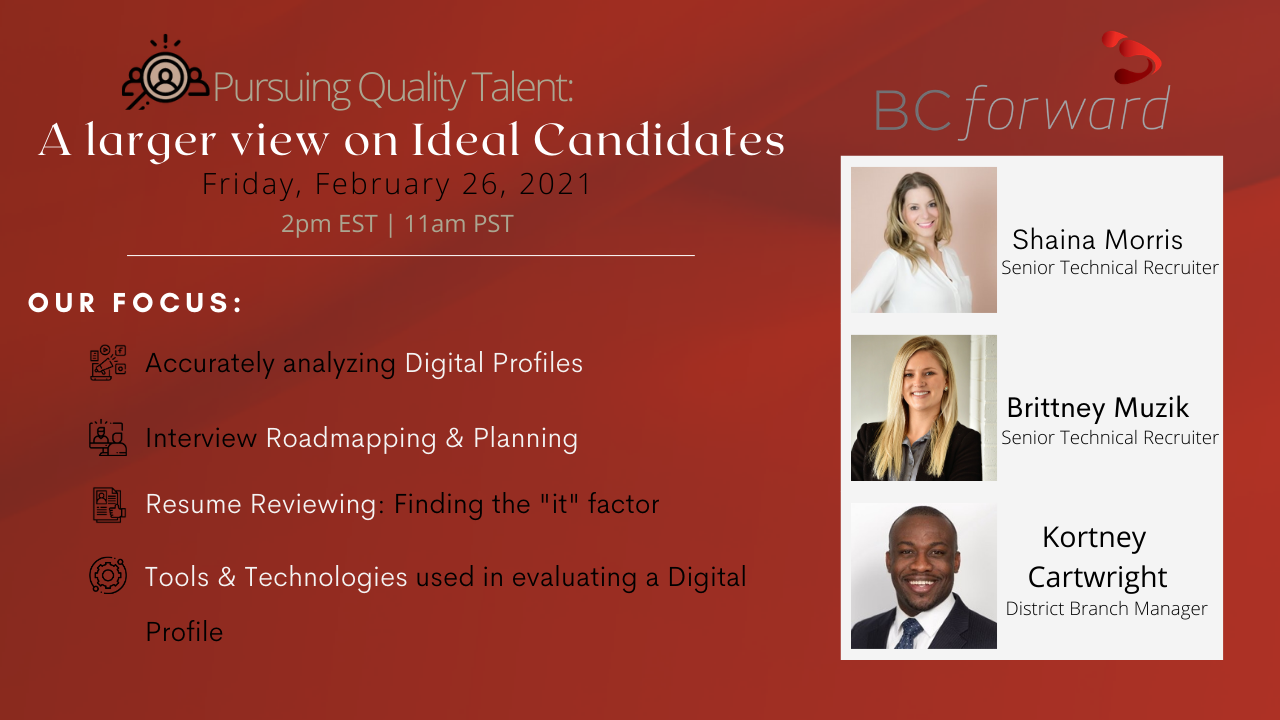 As we progress through almost an entire year of living with a pandemic the world has turned to digitize almost everything.
How can we now evaluate scaling our team through an online lens only?
In a digitized world how people portray themselves online creates an overall image that may or may not truly represent them. A one-page resume is no longer the only item hiring managers look to for understanding the profiles of candidates.
While this can be fair and unfair at the same time this is where the power of Digital Profiling gives a window into a candidate's skills.
What's particularly exciting is that we as hiring managers can now see a larger view of potential candidates. This can be seen through social and business portals. These portals shine a light on what capabilities – beyond traditional skills – candidates can bring to employers.
Along with Digital Profiles and Resumes hiring managers must see if they can connect with future candidates through online technologies. This can be challenging, but also give us the chance to humanize ourselves in ways we could never do before.
Join BCforward's, Recruiters, Shaina Morris and Brittney Muzik along with District Branch Manager Kortney Cartwright as we take a deeper dive into how Hiring Managers can leverage Digital Profiles, Resumes, and Interviewing in this new Digitized era.
Our focus is on:
· Accurately analyzing Digital Profiles
· Interview Roadmapping and Planning
· Resume Reviewing
· Tools & Technologies used in evaluating a Digital Profile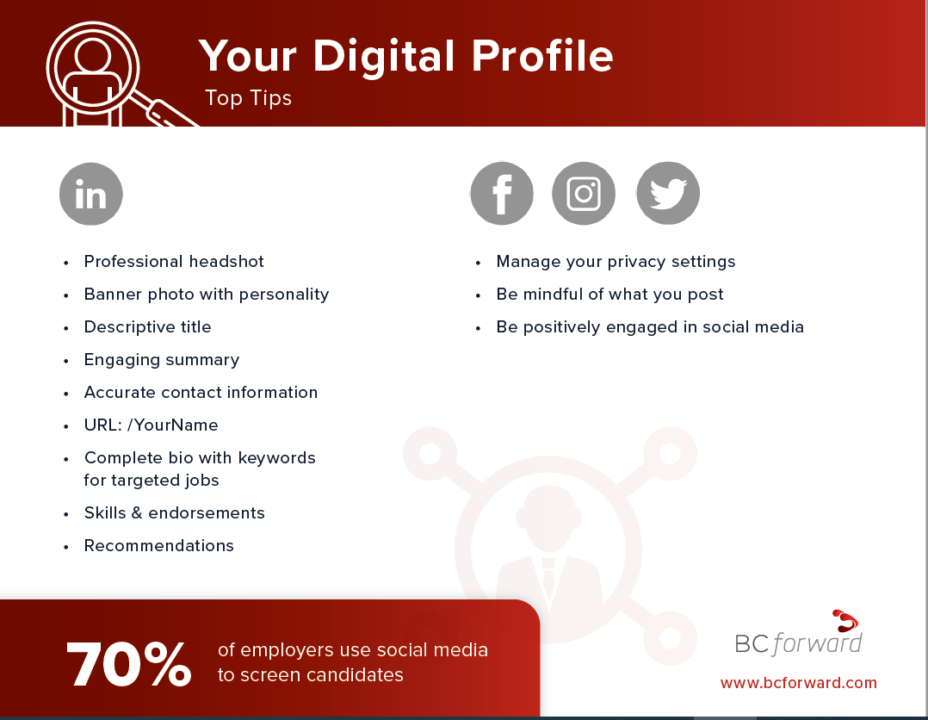 As we progress through almost an entire year of living in a pandemic the world around us has digitized almost, everything. But have you done this for yourself? In a…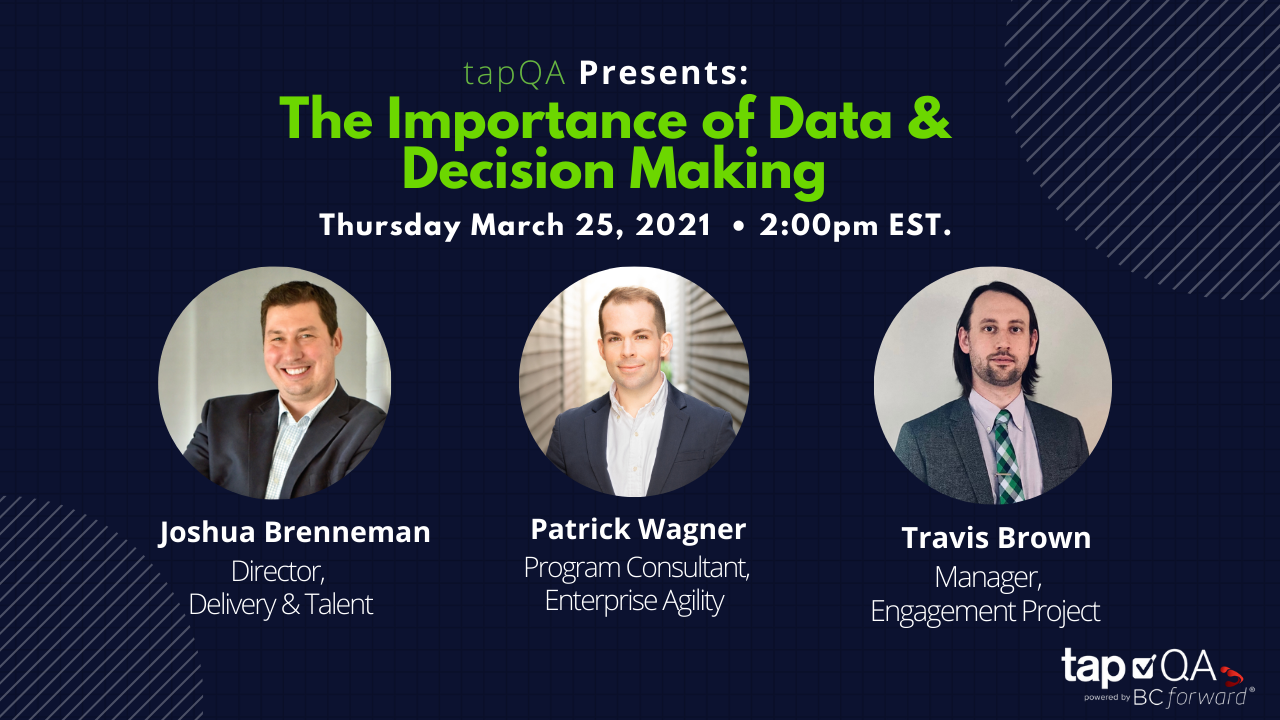 In today's world, we are overwhelmed with data, and the ability to consume it shapes our decision-making. IT organizations have shifted to leaner products and Agile models allowing for both…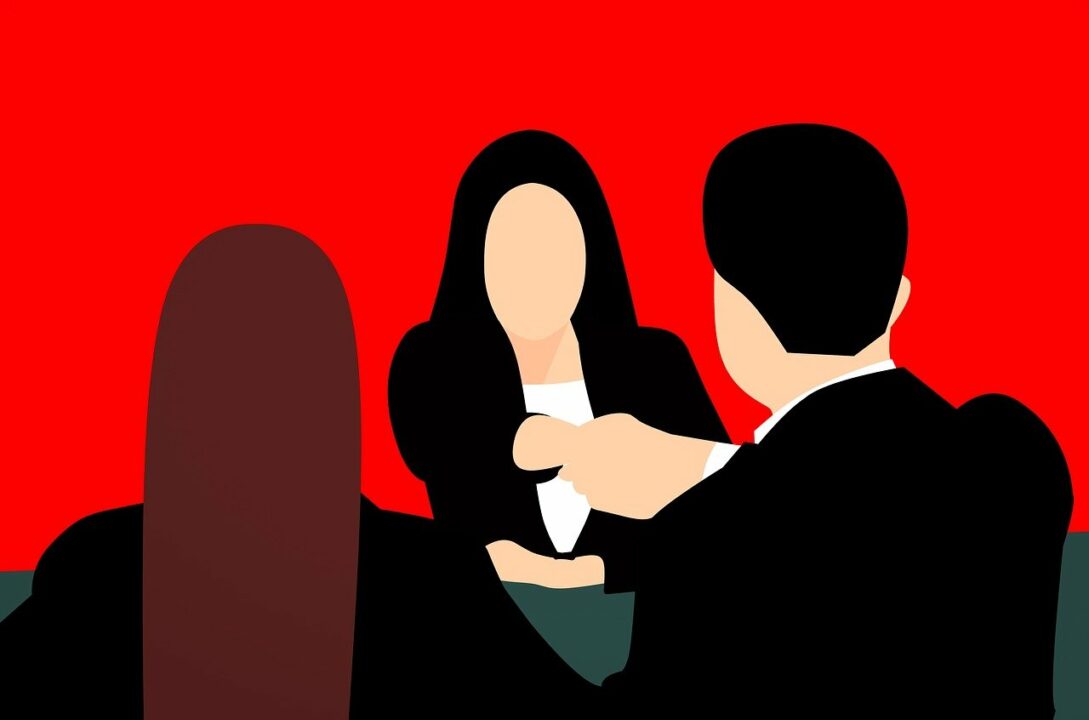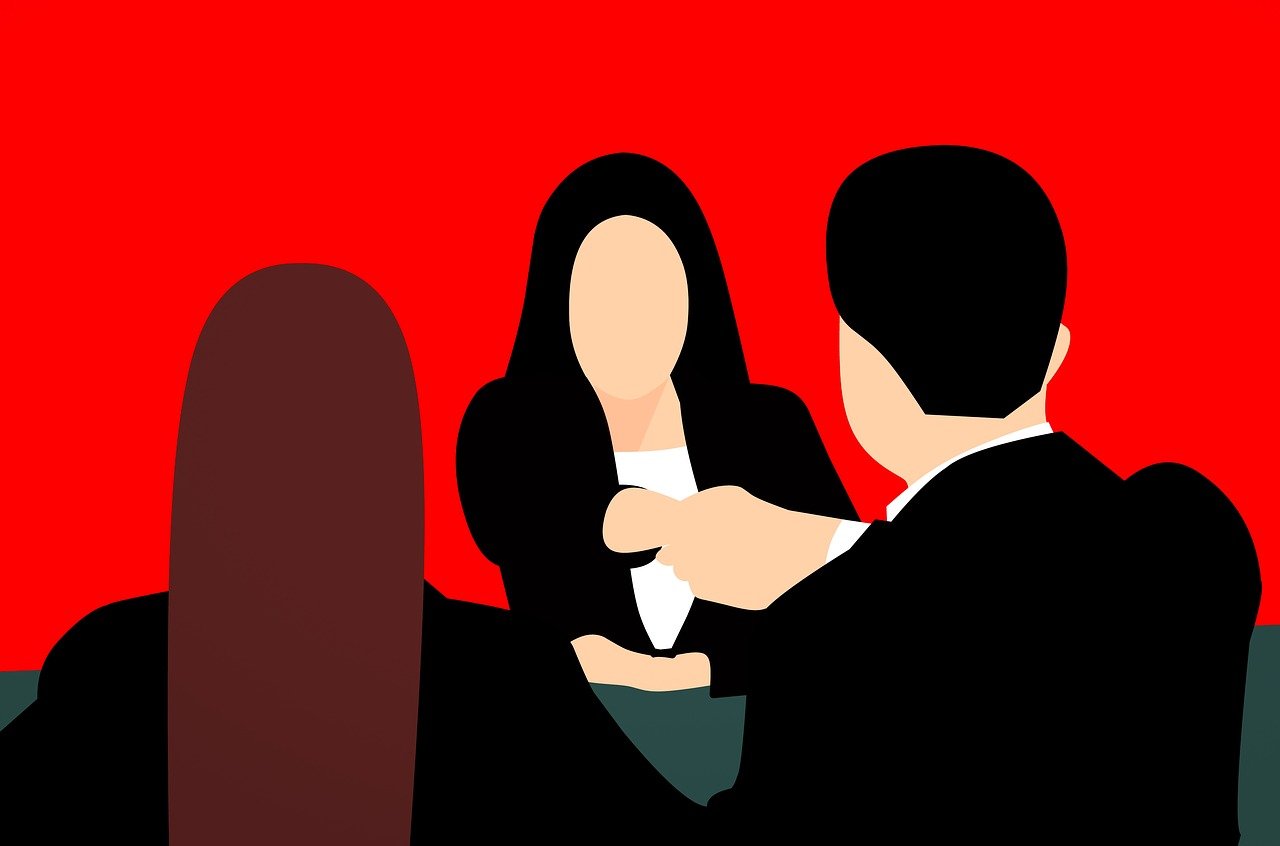 Interviewing has its complexities. People have written cover to cover novels on the Advanced Art of Interviewing, there are classes people spend money on to perfect their interviewing skills, and…