MINNEAPOLIS, MN, OCTOBER 14, 2016 — For the third time since 2013, the Minneapolis/St. Paul Business Journal has named tap|QA, a Minneapolis-based IT Services Firm, to its "Fast 50," a list of the 50 Fastest-Growing Companies in the Twin Cities!
From 2013-2015, tap|QA experienced a growth rate of 56.01%, which placed the company as the 37th fastest growing company in the Twin Cities metropolitan area.  This is the third time tap|QA has been named to the Fast 50, following a 3rd place finish in 2013, and 43rd place finish in 2014.
tap|QA's 2016 Fast 50 profile from the Minneapolis/St. Paul Business Journal can be found here: http://www.bizjournals.com/twincities/news/2016/10/13/fast-50-no-37-tap-qa.html
When asked how tap|QA has maintained consistent and continued growth since its 2010 inception, Partner and Co-Founder Kimberly Bunda points out a couple of key factors.
"First and foremost, we have been fortunate enough to have hired the very best Quality Assurance and Test Automation professionals in the Upper Midwest," said Bunda.  "Secondly, we work with some awesome clients, in Minnesota, as well as both nationally and internationally, allowing our consultants to take on challenging, meaningful and fun work."
Partner and Co-Founder Michael Faulise also attributes tap|QA's focus and expertise in a couple of key areas as drivers for recent success.
"tap|QA is on the forefront of several emerging and critical areas," said Faulise.  "We are the go-to company in the Upper Midwest for SDET (Software Development Engineer in Test) consultants, and our expertise in Continuous Integration is second-to-none.  These competencies have helped us build some amazing success stories with clients throughout the country, and continues to drive our growth."
Learn more about the emerging SDET role and tap|QA's expertise in the area here:
https://www.tapqa.com/2016/09/15/what-is-an-sdet/
A summary of all tap|QA's Solutions offerings can be found here:
www.tapqa.com/solutions/
About tap|QA LLC
Founded in 2010, tap|QA is one of the premier Quality Assurance solutions providers in the United States.  tap|QA currently works with clients nationwide and internationally, and has provided consulting work for over 500 individuals since their inception.
tap|QA has now been named to Inc. Magazine's Inc. 5000 List three straight years, and is now a three-time recipient of the Minneapolis-St. Paul Business Journal's Fast 50 Award for fastest-growing companies in the Twin Cities.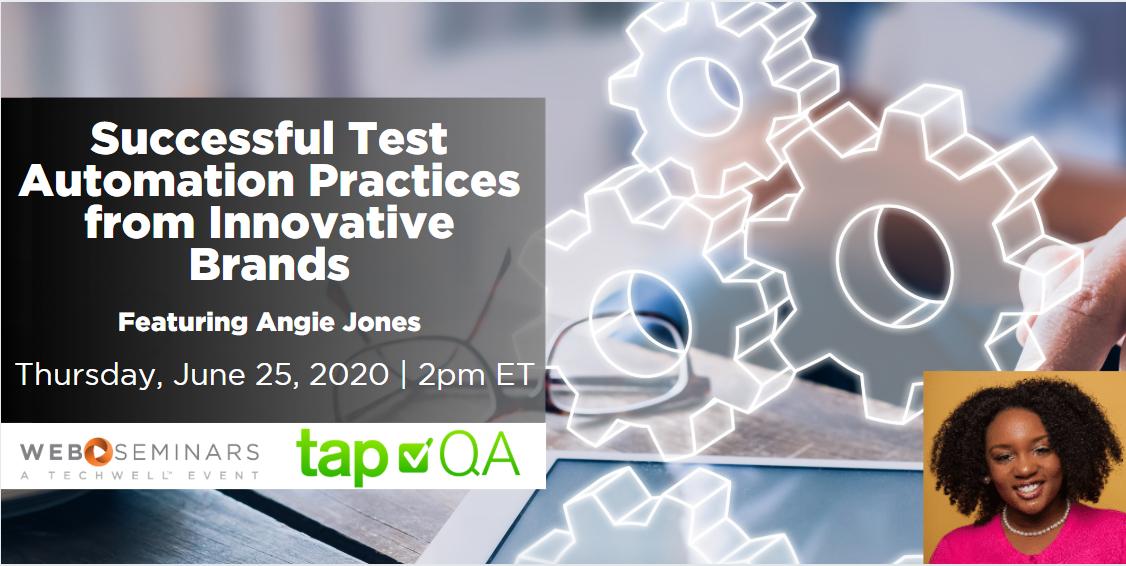 While test automation is a struggle for many teams across the globe, there are companies that have mastered the technique and are executing a successful test automation strategy—and we can…
In the wake of COVID-19, companies nationwide are doing all they can to ensure employee safety. This has led to an unprecedented number of remote workers, creating a "new normal"…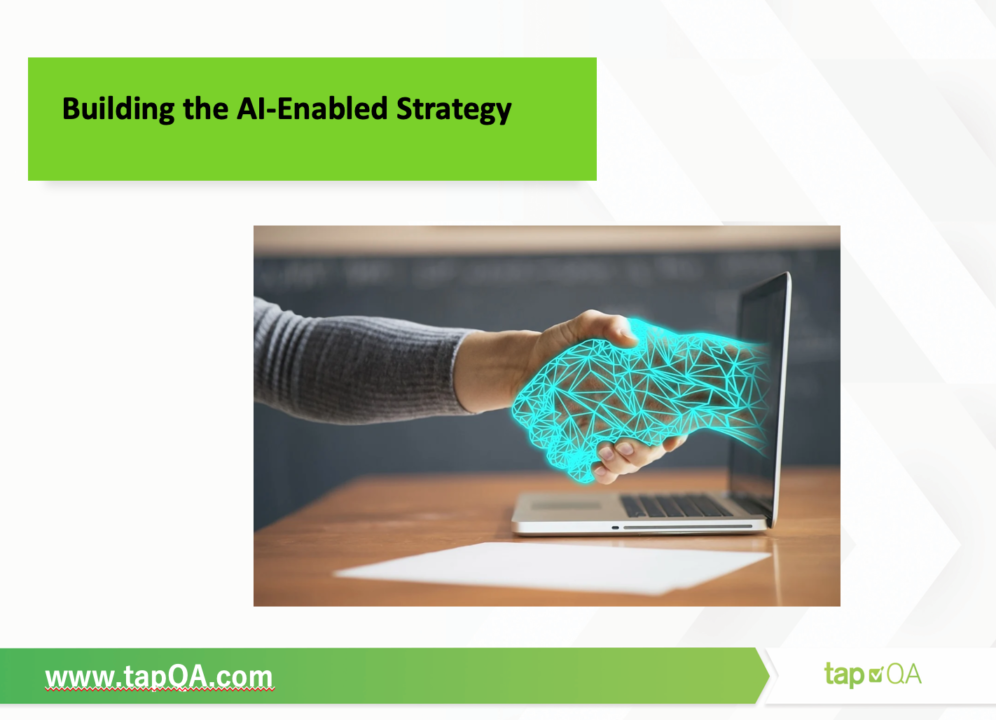 You've no doubt heard quite a bit about Artificial Intelligence (AI) and Machine Learning (AL) over the past few years. The promise of AI / ML and the impacts they…