MINNEAPOLIS, MN– (Oct 23, 2020) – tapQA, a subsidiary of BCforward, and a nationally-recognized leader in software quality assurance and analysis consulting services, has been recognized by the Minneapolis/St. Paul Business Journal as one of the fastest-growing privately held companies in the Twin Cities area for the 7th time since 2013.
tapQA placed #49 on this year's Fast 50 list, as announced by the Minneapolis / St. Paul Business Journal.  tapQA's Fast 50 profile can be found here.  For this year's complete Fast 50 list, and coverage of the 2020 Fast 50 event, please click here.
With its 7th appearance on the Fast 50 list in 8 years, tapQA is among a small handful of companies that have seen consistent, sustained growth for nearly a decade.  tapQA's seven placements are as follows:
2013: 3rd place / 494.81% 3-year revenue growth ($1,135,767 to $6,755,690)
2014: 43rd place / 70.56% 3-year revenue growth ($4,544,348 to $7,750,824)
2016: 37th place / 56.01% 3-year revenue growth ($7,750,824 to $12,091,838)
2017 38th place / 53.57% 3-year revenue growth ($8,155,933 to $12,525,133)
2018 37th place / 38.84% 3-year revenue growth ($12,091,838 to $16,788,189)
2019 29th place / 63.42% 3-year revenue growth ($12,525,133 to $20,468,200)
2020 49th place / 41.11% 3-year revenue growth ($16,788,189 to $23,689,204)
The Fast 50 list contained fast growing, privately held companies based in the eleven county Twin Cities area. They were ranked according to percentage of growth, year after year, with a minimum of $1 million dollars in revenue in 2017.
Partner and co-owner, Kimberly Bunda, opined on why tapQA has maintained such a steady growth since its inception. "We've built an outstanding culture that has attracted incredibly talented consultants. They are the life-blood of the organization. Their drive for excellence and curiosity to learn new skills that they can apply on projects has resulted in the delivery of dozens of successful projects."
Partner and co-owner, Tim Guilfoil, agreed with that sentiment and added additional thoughts.  "It's like a snowball effect, but in a very positive sense. When we satisfy customers, we have more success stories to attract more outstanding clients. And with more outstanding clients, we are able to offer greater opportunities for our clients. It results in the growth of an outstanding company that attracts the top talent in the software testing field!"
Michael Faulise, partner and co-owner, weighed in on the future of tapQA, which was acquired in September by BCforward, a global IT consulting and workforce fulfillment firm.  "We are excited about our future as part of the BCforward family. Our best-in-breed Software Testing services are a great fit for BCforward's many strategic consulting solutions, including Agile Transformation, Project Management Office work, and other technology advisory services. We are excited for tapQA to flourish as part of BCforward!"
You can learn more about tapQA from their website:
www.tapQA.com
A summary of all tapQA's consulting service offerings can be found here:
www.tapqa.com/solutions/
You can learn more about BCforward from their website:
www.bcforward.com
About tapQA, LLC
Founded in 2010, tapQA is one of the premier Quality Assurance consulting services providers in the United States, working with countries nationwide, as well as clients in Canada and the United Kingdom. tapQA has provided consulting opportunities for over 500 QA professionals since their inception.
tapQA's strategy and staff augmentation service offerings include work around test automation, manual testing, QA / Testing process, DevOps, and business analysis.
tapQA has been named to Inc. Magazine's Inc. 5000 List six times, and is now a six-time recipient of the Minneapolis-St. Paul Business Journal's Fast 50 Award for fastest-growing companies in the Twin Cities.
About BCforward
BCforward is a global IT consulting and workforce fulfillment firm that provides services and resourcing for leading businesses and government organizations. For over 20 years our professionals have helped clients achieve their strategic goals. Our strong culture and clear values have enabled BCforward to become a market leader and best in class place to work.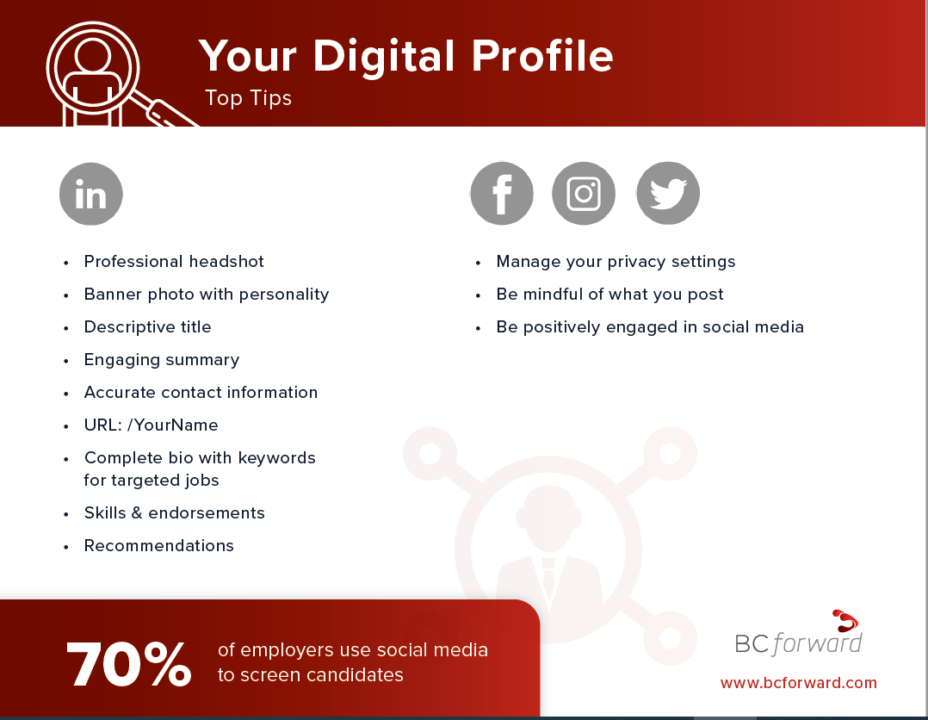 As we progress through almost an entire year of living in a pandemic the world around us has digitized almost, everything. But have you done this for yourself? In a…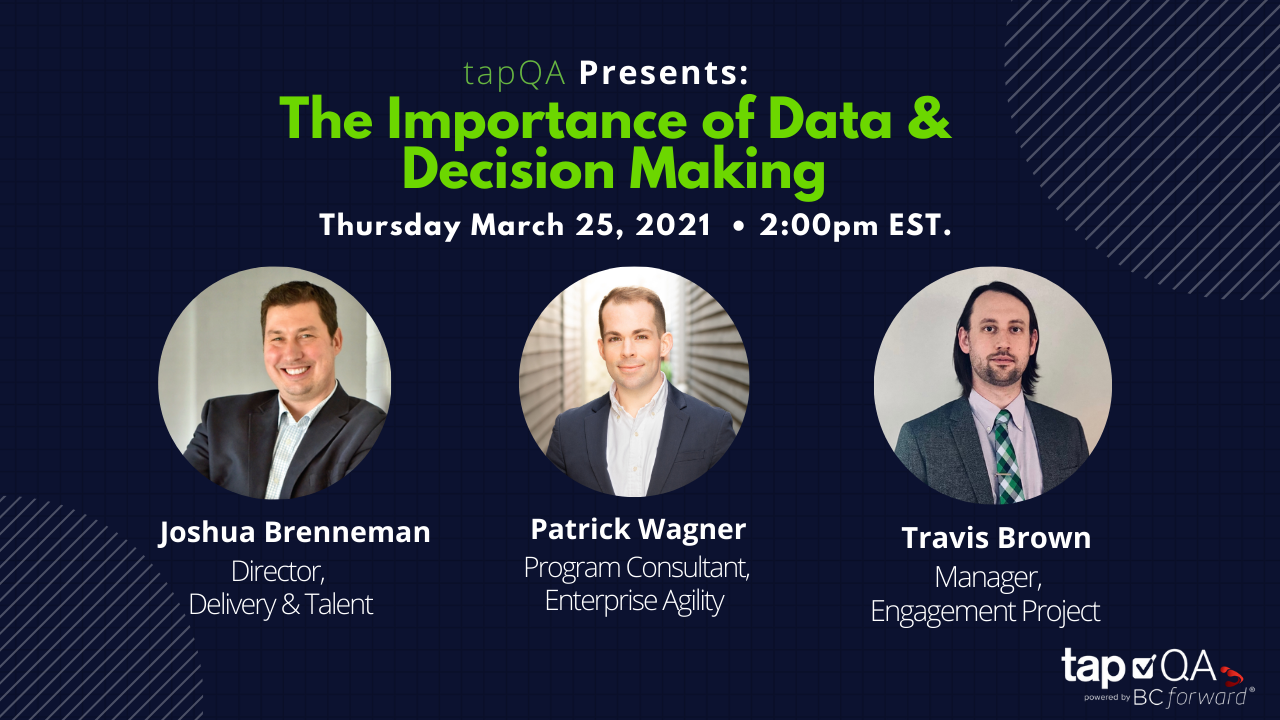 In today's world, we are overwhelmed with data, and the ability to consume it shapes our decision-making. IT organizations have shifted to leaner products and Agile models allowing for both…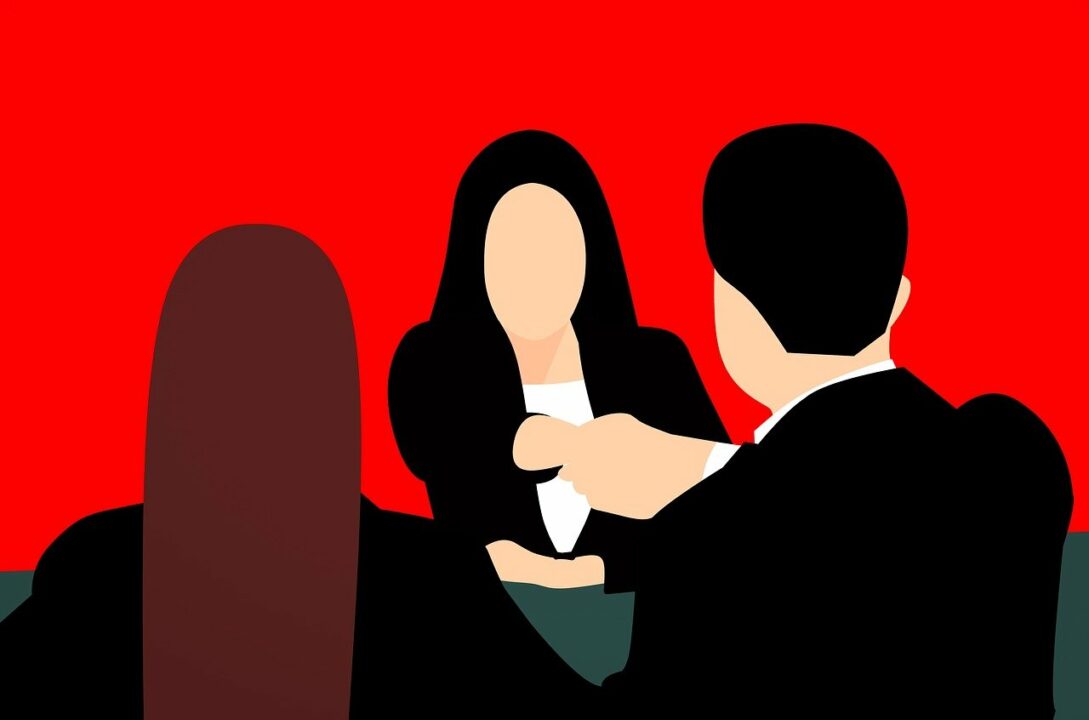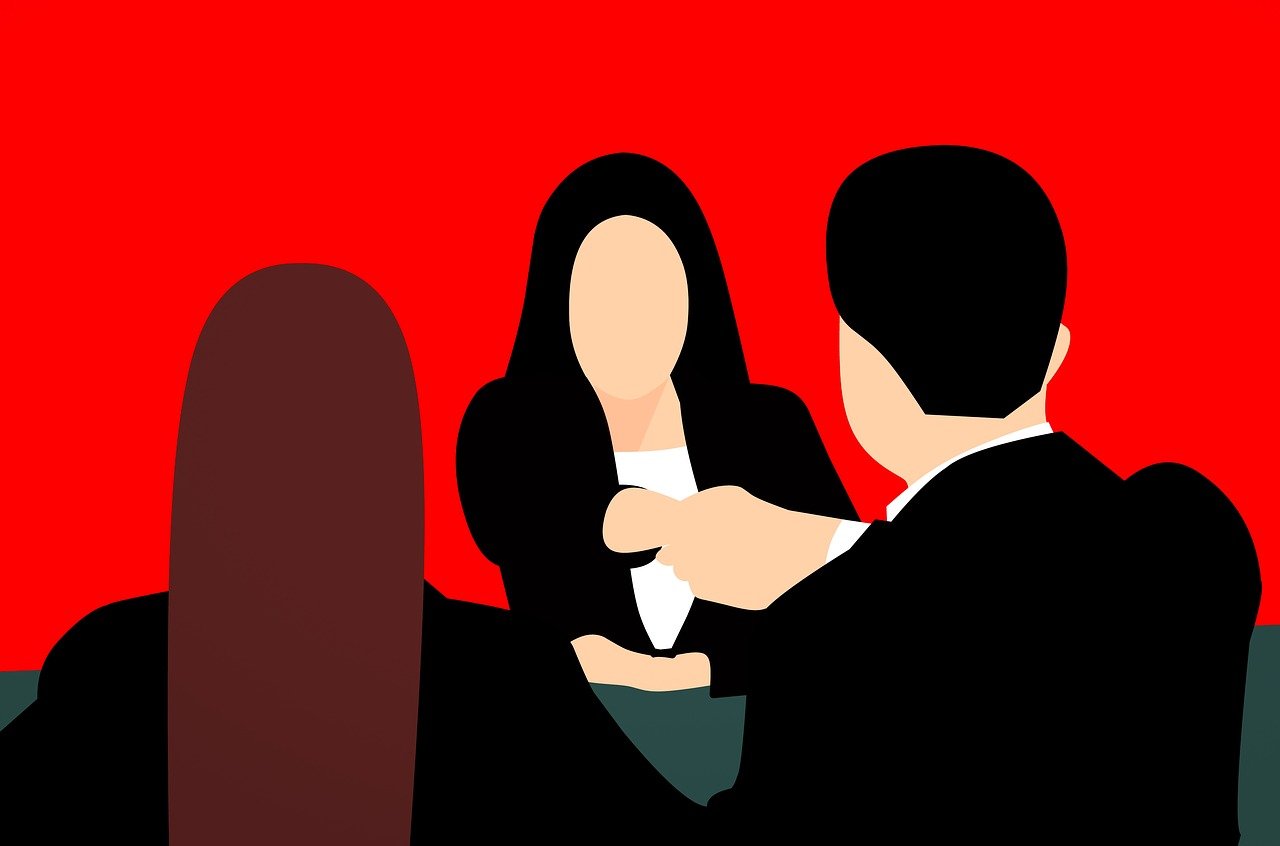 Interviewing has its complexities. People have written cover to cover novels on the Advanced Art of Interviewing, there are classes people spend money on to perfect their interviewing skills, and…