Ensuring Quality in the Expanding World of Healthcare Data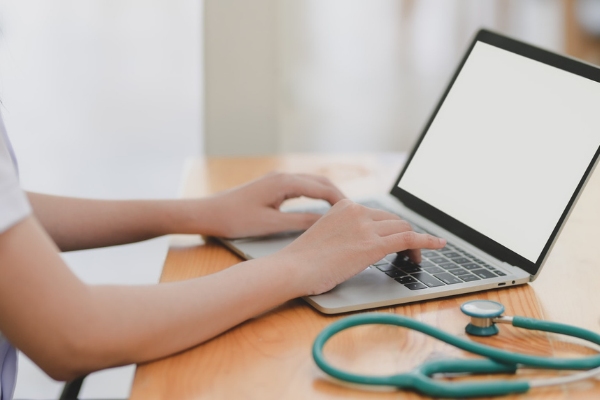 Healthcare has long relied on data.
The modern patient medical chart, a cornerstone of any visit to the doctor, was an innovation that allowed physicians to keep accurate track of a patient's medical history and utilize prior data to better evaluate current conditions. As technology progressed and record-keeping improved, the ability of physicians and healthcare organizations to store data increased. Filing cabinets were put aside and server rooms were built as the volume of data increased exponentially. The transition from paper records to electronic records was a significant moment in healthcare IT, but equally important and deserving of attention in recent years has been the transition from the previously limited consumption of that data to a decentralized and increasingly complex model where data is shared between users, members, physicians, insurers, government entities, and provider organizations.
Data is here to stay, and the increasing distribution and ever-evolving uses of that data, both within and outside an organization, present a significant challenge to healthcare IT teams, business analysts, and application designers seeking to put that data to good use.
The Audience Matters
When we talk about data in healthcare, the audience matters. Usability concerns become key when we think about patients or members accessing and possibly updating their healthcare data. This subject will only gain significance as application integration between providers and member-focused technology, including wearable tech like smartwatches, becomes more sophisticated and its usage more widespread. 
The questions of, "What data can and should we present?" and "How do we present it?" become paramount. This is an excellent opportunity to employ design thinking and usability testing with the aid of an experienced and dedicated QA team to ensure end user-focused product quality at the earliest stages of the process. It is not merely a matter of designing an appealing interface to present data. There are a number of concerns that come into play; accessibility must be considered, rules and regulations must be followed. The usefulness of any given piece of data, alone and as part of a presented dataset, must be gauged. After all, the goal of the presentation must be the facilitation of meaningful action on the part of the end-user. Any data entered or updated by that end-user must be synced correctly across all relevant systems, with checks and verification steps present for the provider or payor organization if necessary. All of this requires a set of well-designed solutions with extensive validation and testing prior to go-live. 
Healthcare Workers are End-Users Too
The clarity and usability of data are also key for end-users within healthcare organizations. Take the case of a physician. The need for a quality presentation of data applies, just as it does for a patient or other healthcare consumer; the intended audience for a given data set is simply different. Nor is every physician's engagement with data the same. A physician doing research will have a different set of data needs compared to a family practice physician whose aim is the quick and effective completion of a patient's annual physical exam. 
For all healthcare workers, the mission of providing for patients and members is always key. Therefore, there is both a need for accessibility, but also the avoidance of data overload. Healthcare professionals now have access to a plethora of data that can assist in their work, but there will always be a need to target data to specific workflows so that the broad data set now available remains an addition, but not a hindrance, to the task at hand. As the amount of data increases and more workflows and tasks move to digital tools, user-centered design and development with a strong emphasis on product quality will become progressively more important. We must understand what the workflow is and what data is necessary to complete it. Assumptions must be validated through rigorous testing with a focus on usability so that organizations can move forward confidently with an ever-increasing data set across their digital tools while maintaining employee satisfaction and efficiency.
Privacy and Security are Paramount
Data in the healthcare space is both regulated and private, applying as it does to a patient's or member's protected health information (PHI). Due to this fact, an organization seeking to develop or deploy new software, or maintain existing platforms and solutions through configuration changes and updates, needs to ensure that appropriate guardrails are placed on the data therein. This requires careful validation of both the design and implementation. After all, edge cases matter when it comes to PHI and its consumption. A defect based on an edge case, documented and remedied as part of the quality process, can prevent a potential data breach or accidental exposure down the road. This limitation, the importance of certainty in the security of PHI and other secure data, presents a challenge since there is both a general demand for more data, but also a constant increase in risk as that data is spread over more and more applications, interfaces, and portals. As new technology in healthcare IT, such as wearable tech that records health data, improves and spreads, so will the opportunities for integration and the risks that go along with the transfer of potentially sensitive data. To mitigate this risk, an organization needs a dependable and experienced quality team involved throughout the process, from design through validation and deployment. 
Going Forward: QA's Vital Role in Healthcare Data 
The pool of available healthcare data and the points of consumption for that data will only continue to advance in scope and potential complexity as the 21st century enters its third decade. Organizations seeking to satisfy the demand for the continued integration and security of the data with which they are entrusted will find that good quality assurance is one key to success. The quality team must be end user-focused, ensuring that the data works for its consumers, not against them, while simultaneously implementing quality processes that take into account the current rules, regulations, and risk surrounding data creation, transfer and consumption. The stakes are high in this area and users expect that their data will be accurate, personalized, and protected. A QA team focused on risk management and the satisfaction of the data consumer can provide peace of mind as healthcare organizations move forward in a world increasingly built on data. 
What is your Quality Strategy for healthcare data?
tapQA's Healthcare Quality consultants have a laser-focus on ensuring critical data reaches its intended audience while remaining private and secure. We'll create a strategy and roadmap for execution that will ensure maximum success for your organization.  Contact us today to learn more about our Healthcare Quality services!
Sam Bremseth-Vining is a QA Test Lead at tapQA. He has extensive experience helping healthcare organizations develop and enhance their software QA capabilities.
Our team would love to help!