Data Dependence to Testing Transcendence – Test Data Management Webinar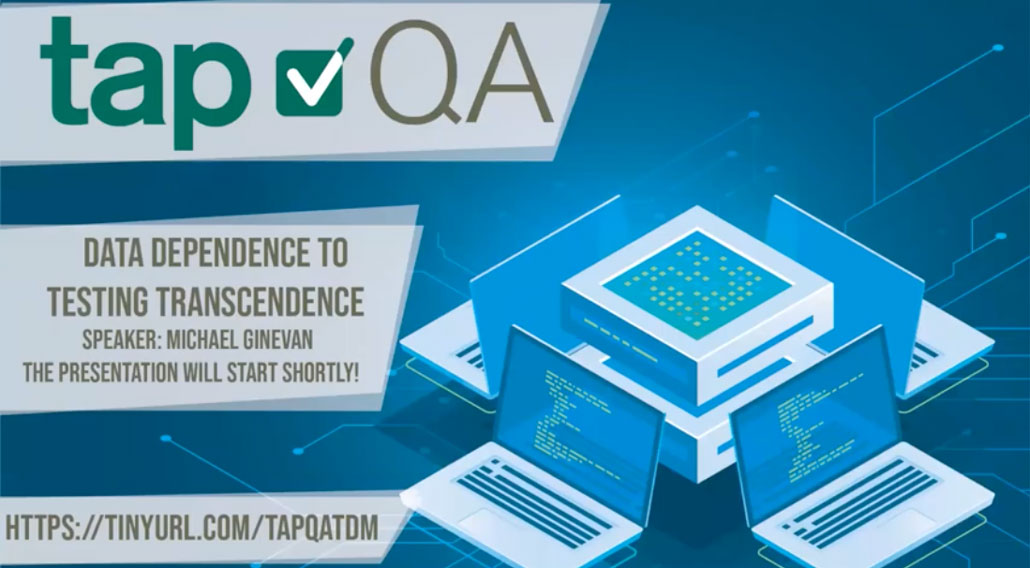 Have you ever had challenges with unsuitable test data? Have you lost time each cycle due to tracing back data questions to key team members? Is your data structure so complicated and under-documented that you struggle to know where to even start?
Whether you are contributing to a project using the latest technology trends or an antiquated mainframe system running on punch cards, having a robust Test Data Management Strategy in place is crucial to the timely and smooth execution of your testing effort.
Join tap|QA's Michael Ginevan, Delivery Manager of Emerging Technology, as we'll explore best practices and real world examples in Test Data Management with a keen focus on how to integrate with your test automation solution.
We'll dive into the following topics:
1) Why TDM is so important
2) What questions to ask to properly identify your problems
3) Strategies in creating the best TDM environment possible honed from multiple consulting engagements!
4) A technical demonstration of different approaches