Back again! tapQA is on the Minneapolis-St.Paul Fast 50 list for the 6th time!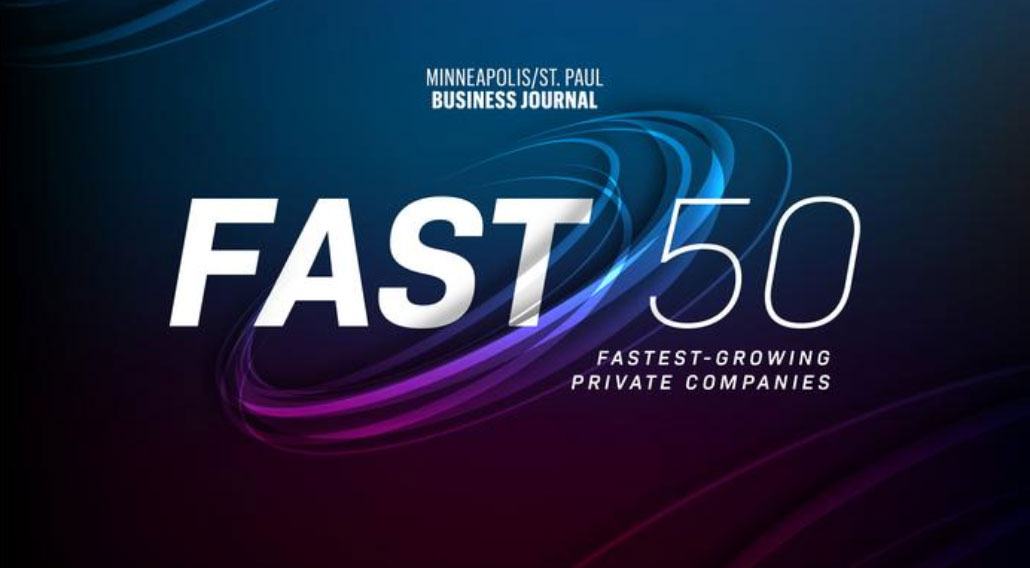 MINNEAPOLIS, MN– (Oct 11, 2019) – tapQA, a nationally-recognized leader in software quality assurance and analysis consulting services, has been recognized by the Minneapolis/St. Paul Business Journal as one of the fastest-growing privately held companies in the Twin Cities area for the 6th time since 2013.
tapQA placed #29 on this year's Fast 50 list, as announced by the Minneapolis / St. Paul Business Journal.  tapQA's Fast 50 profile can be found here.  For this year's complete Fast 50 list, and coverage of the 2019 Fast 50 event, please click here.
With its 6th appearance on the Fast 50 list this decade, tapQA is among a select few companies that can make a similar claim.  tapQA's six placements are as follows:
2013: 3rd place / 494.81% 3-year revenue growth ($1,135,767 to $6,755,690)
2014: 43rd place / 70.56% 3-year revenue growth ($4,544,348 to $7,750,824)
2016: 37th place / 56.01% 3-year revenue growth ($7,750,824 to $12,091,838)
2017 38th place / 53.57% 3-year revenue growth ($8,155,933 to $12,525,133)
2018 37th place / 38.84% 3-year revenue growth ($12,091,838 to $16,788,189)
2019 29th place / 63.42% 3-year revenue growth ($12,525,133 to $20,468,200)
The Fast 50 list contained fast growing, privately held companies based in the eleven county Twin Cities area. They were ranked according to percentage of growth, year after year, with a minimum of $1 million dollars in revenue in 2016.
"Sustained, steady growth has long been a goal of tapQA's," said Tim Guilfoil, Partner and co-owner of tapQA. "Many companies are on this list once or twice but then sort of flame out.  Being on this list 6 times is truly an honor because it is a direct reflection of our goal."
Partner and co-owner, Michael Faulise, added "We've been so fortunate to work with so many talented QA professionals in our nine-plus years. Our consultants are the biggest driving force in our growth year after year – they do such amazing work for our clients!"
Kimberly Bunda, Partner and co-owner, agreed that tapQA's people were the biggest factor in the steady growth of the company. "Our people are consummate professionals, constantly staying on top of the latest trends, and then bringing that knowledge and expertise to our clients, as well as helping their fellow consultants learn and grow," said Bunda.  "We have so many awesome consultants that have helped us create such an incredible culture here – one that continues to get better and better as the company continues to grow."
You can learn more about tapQA from their website:
www.tapQA.com
A summary of all tapQA's consulting service offerings can be found here:
www.tapqa.com/solutions/
About tapQA, LLC
Founded in 2010, tapQA is one of the premier Quality Assurance consulting services providers in the United States, working with countries nationwide, as well as clients in Canada and the United Kingdom. tapQA has provided consulting opportunities for over 500 QA professionals since their inception.
tapQA's strategy and staff augmentation service offerings include work around test automation, manual testing, QA / Testing process, DevOps, and business analysis.
tapQA has been named to Inc. Magazine's Inc. 5000 List five times, and is now a six-time recipient of the Minneapolis-St. Paul Business Journal's Fast 50 Award for fastest-growing companies in the Twin Cities.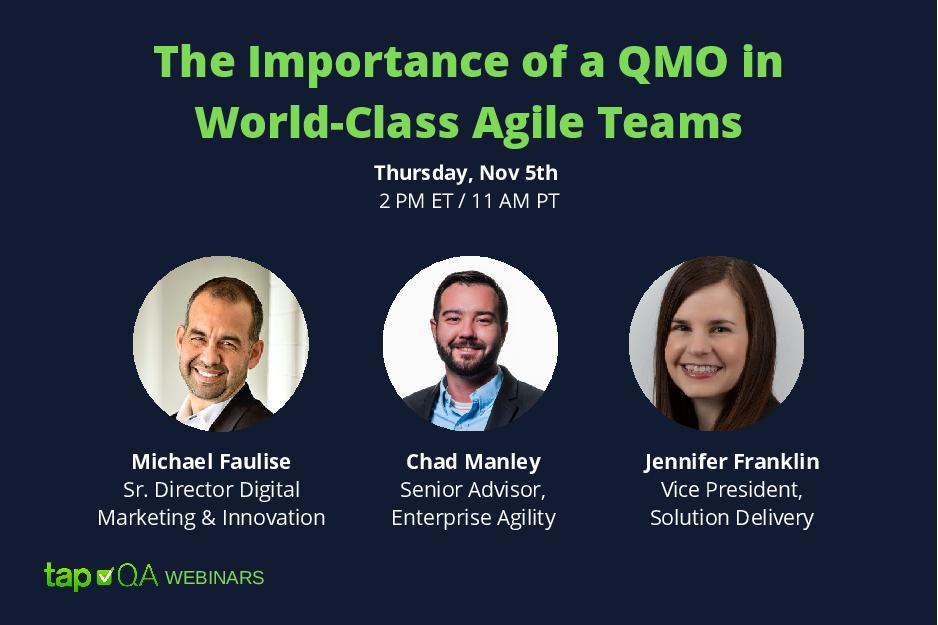 In today's competitive environment, being the first to market is critical. Quality and Agile can be your competitive advantage to releasing better software faster.  Join us on November 5th…

INDIANAPOLIS– BCforward, a global information technology consulting and staffing firm headquartered in Indianapolis, Indiana, has acquired tapQA, a Minneapolis-based quality assurance technology firm. "tapQA is an extraordinary company with an…
MINNEAPOLIS, MN, AUGUST 14, 2020 — At the start of a new decade, tap|QA, a Minneapolis-based IT Services Firm, is proud to announce their sixth appearance on the Inc. 5000…